Bengaluru man attacked by auto driver at night; Sparks online response
A Reddit user shared a harrowing incident of their friend's assault and robbery by an auto-rickshaw driver in Bengaluru, exposing safety concerns for passengers. The driver lured the victim into an isolated area, attacked and robbed them, and a kind stranger eventually came to their aid.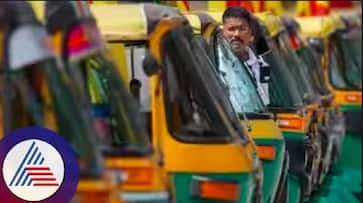 A recent shocking incident shared by a Reddit user has left the community shaken. The incident involved their friend falling victim to a terrifying assault and robbery by an auto-rickshaw driver in Bengaluru, highlighting the safety worries passengers face when using these modes of transport in the city.
The Reddit user, known as @TheHound5, shared this harrowing story to shed light on their friend's ordeal, underscoring the alarming vulnerability of passengers when using auto-rickshaws. The incident began when the victim decided to hop into an auto rickshaw for a ride from Silk Board to Ulsoor. However, they couldn't have foreseen the nightmare that lay ahead.

'Why should techbros have all the fun?': Bengaluru auto driver goes viral for using office chair while driving
As the journey continued, the auto-rickshaw passed through Domlur on the Ring Road, a route familiar to commuters. But around 10 p.m., the driver suddenly stopped in a dimly lit, isolated area, later revealed to be military land. The reason? The driver claimed he needed a restroom break. Little did the victim know that this seemingly harmless pause would take a dark and dangerous turn.
Trusting the driver's excuse, the victim also decided to take a short break, completely unaware of the grave danger lurking around the corner. In a shocking twist, the driver forcefully pushed the victim, causing them to fall from the footpath. What followed was a horrifying attack during which the victim was robbed of all their belongings.
In a state of shock, pain, and fear, the victim pleaded with the assailant to spare them further harm and reluctantly handed over their valuables. The situation escalated when the driver threatened to use a stone as a weapon. Desperate to escape, the victim summoned all their strength and managed to break free, running into the darkness in search of help.

Bengaluru auto driver scams Bangladeshi vlogger couple, incident caught on camera
The victim's situation was worsened by heavy rain, making it even more challenging to find assistance in the darkness. After 30 minutes of bleeding and shivering, their attempts to stop passersby for help were unsuccessful. It was only when a human stranger finally intervened that a glimmer of hope appeared. This kind soul provided assistance and ensured the victim safely made it home, marking a turning point in the traumatic experience.
Reflecting on the horrific event, the Reddit user noted, "I've always read about the rowdy autowallahs scamming and robbing. But this is just something else."
Terrible and nightmare bangalore auto incident
byu/TheHound5 inbangalore
Last Updated Oct 16, 2023, 3:16 PM IST