Bengaluru auto driver scams Bangladeshi vlogger couple, incident caught on camera
A Bangladeshi blogger and his girlfriend were scammed by an autorickshaw driver in Bengaluru, with the incident recorded and shared on social media. The video showed the driver switching a Rs 500 note and falsely claiming they had given only Rs 100. Police took action against the driver after the incident went viral.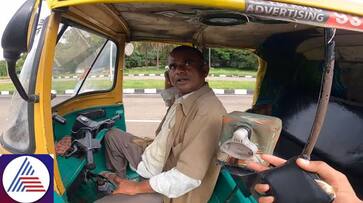 In a recent incident, a Bangladeshi blogger and his girlfriend fell victim to a scam by an autorickshaw driver in Bengaluru. The incident, which was recorded and shared on social media Platform X (formerly Twitter), has raised concerns about the unethical practices of some transportation providers.
The video was originally posted on YouTube by the Bangladeshi blogger, Md Fizz, and later shared on X by Mritunjay Sardar. In the video, the blogger explained that he and his girlfriend had taken an autorickshaw to visit the Bengaluru Palace. They had agreed with the driver to go by the meter for fare calculation. However, when they reached their destination, the meter showed a fare of Rs 320.

Bengaluru bandh: Autos, cabs and private buses go off the road
The blogger handed the driver a Rs 500 note, which was clearly visible in the video. To their surprise, the driver slipped the note into his sleeve and falsely claimed that he had received a Rs 100 note, which he held in his hand. Fizz, unaware of the switch, gave the driver an additional Rs 500 note.

Bengaluru auto driver shows his smartwatch with QR code for payments, netizens react
The incident sparked outrage among social media users, with many expressing their concerns about the safety of tourists and unethical practices by some autorickshaw drivers in Bengaluru.
Promptly responding to the viral post, the Sadashivanagar Traffic Police Station in Bengaluru took action against the autorickshaw driver. They confirmed that the driver had been apprehended and handed over to the Sadashivnagar Law and Order police station for further legal proceedings.
Last Updated Sep 13, 2023, 3:46 PM IST