Turkey, Syria earthquake: 1 Indian missing, 10 others stuck in different parts, says MEA
One Indian who had gone to Turkey on a work visit is missing after a massive earthquake that has killed more than 8,500 people in the country, the government said. Ten Indians are stuck in remote parts of the country but are safe, the Foreign Ministry said, adding there are 3,000 Indians in Turkey.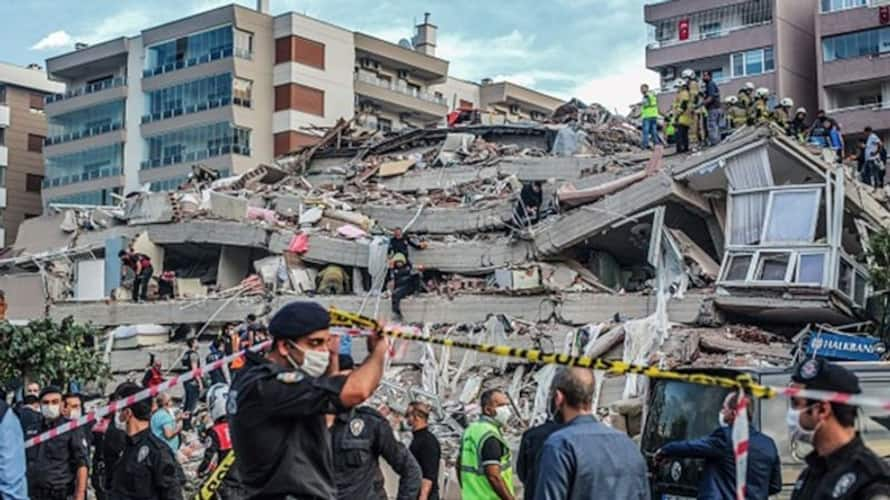 The Ministry of External Affairs (MEA) on Wednesday said there are around 3,000 Indians currently in Turkey and one businessman from Bengaluru has been untraceable for the last two days. In addition, it stated that 250 persons were in Ankara, while the remaining 850 were dispersed around the rest of the nation. 10 Indian individuals are stuck in isolated areas of Turkey, but they are safe, the MEA noted.
"There are about 3000 Indians in Turkey; 850 live in Istanbul, 250 in Ankara, and the rest are spread out throughout the nation. 75 people requested information from the Embassy. Although they are in isolated locations, 10 Indian citizens are safe. One Indian businessman has been reported missing for the past two days," according to a statement from the government.
Also Read | Turkey-Syria earthquakes: Turkish President declares emergency rule, death toll nears 8,000
According to the MEA, the missing Indian was employed by a company in Bengaluru and was travelling to Turkey for business. It further said that his family is in contact with the authorities. The announcement comes as Turkey and Syria were struck by a massive earthquake that killed 11,200 people in both countries.
In the midst of thousands of rescuers searching beneath collapsed structures on both sides of the border in the bitter cold on Wednesday, people were still being pulled from the earthquake's wreckage.
India announced rescue operations and relief materials immediately after the disaster unfolded.   On Wednesday, a fourth Indian Air Force C17 bringing aid for Turkey's earthquake victims landed in Adana.
Also read: Turkey, Syria Earthquake: Revisiting India's efforts to aid nations rocked by natural disasters in past decade
"The final piece of the field hospital departs for Turkiye aboard the fourth @IAF MCC aircraft. This involves building the hospital, as well as the 54 members of the Indian Army medical team and other supplies," tweeted Ministry of External Affairs Spokesperson Arindam Bagchi.
After a devastating earthquake devastated lives in the nation, a number of foreign nations have stepped forward to help and support Turkey.
Also read: Turkey, Syria earthquake: At least 20 inmates belonging to Islamic State escape Syrian prison
Last Updated Feb 8, 2023, 8:49 PM IST