Turkey, Syria earthquake: At least 20 inmates belonging to Islamic State escape Syrian prison
The military police prison in the town of Rajo near the Turkish border holds about 2,000 inmates, with about 1,300 of them suspected to be IS fighters. The 7.8-magnitude quake -- which was followed by dozens of aftershocks in the region -- caused damage to the prison, with walls and doors cracking.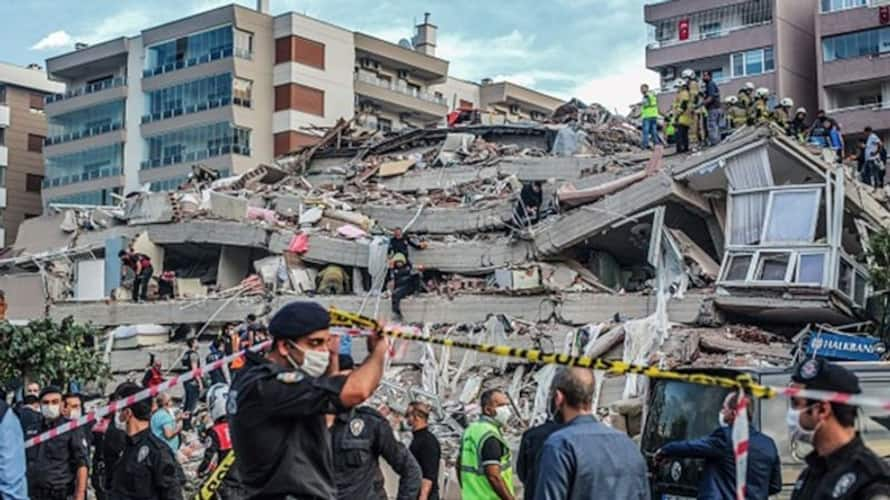 Taking advantage of a deadly earthquake that has left thousands dead, at least 20 prisoners escaped a Syrian prison on Monday. The jail inmates mutinied in the aftermath of the earthquake and managed to escape. 
According to the news agency AFP, the military police jail in the town of Rajo, close to the Turkish border, houses roughly 2,000 detainees, 1,300 of them are thought to be IS fighters. The jail sustained damage from the 7.8-magnitude earthquake, which was followed by many aftershocks in the area, with walls and doors shattering. According to the Rajo jail administrator, Rajo was impacted by the earthquake, and prisoners there began to rebel and seize control of some areas of the facility.
Also Read | Turkey, Syria earthquake: Apple, Google pledge to donate to relief, recovery efforts
Syrian Observatory for Human Rights war monitor released a statement saying it could not verify if the prisoners had escaped but confirmed there was a mutiny.  The alleged escape of the IS operatives comes a little more than a month after the terror outfit conducted an attack in Raqa to free the jihadists.
On Tuesday, the number of fatalities from the earthquakes that struck Turkey and Syria exceeded 4,000. While efforts were being made to find more survivors hidden behind the wreckage, 14,483 more individuals were hurt.
Following one another, three earthquakes with magnitudes of 7.8, 7.6, and 6.0 caused thousands of structures to collapse. Tuesday's earthquake in central Turkey had a 5.9 magnitude. In Turkey alone, more than 5,600 structures were demolished, while around 224 more were in northwest Syria.
Also read: Earthquake in Turkey, Syria: Horrific visuals of most-powerful earthquake in a century stun the world
Last Updated Feb 7, 2023, 5:27 PM IST