Tamil director Bhagyaraj slammed for misogynistic remarks on rapes, violence against women
Tamil director Bhagyaraj, in an audio launch, stated that boys alone cannot be blamed for sexual violence against women. He further drew reference to the Pollachi sexual assault case and said that the accused used the women's weakness against them to rape them. All of these statements, were met with loud cheers and whistles from the crowd.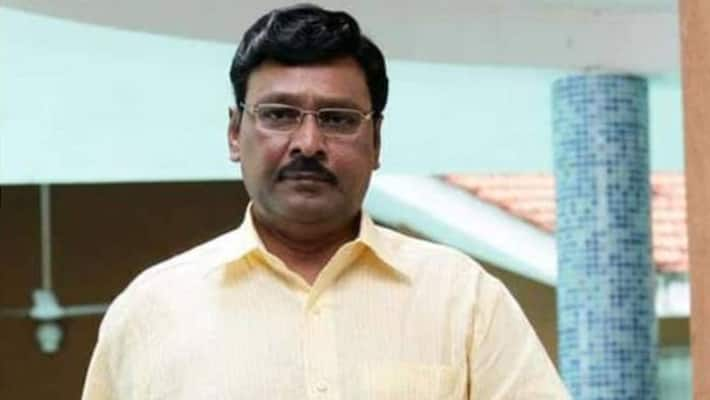 Chennai: Popular Tamil film director, Bhagyaraj whose films are often known for double entendres and sexual implications, went on to make cringeworthy remarks about victims of sexual violence and also of women. 
The misogynistic comments were made during an audio launch of a film titled Karuthukalai Pathivu Sei. Bhagyaraj made distasteful remarks about women, much to the delight of the audience, who seemed to be a large number of men. 
During his speech that lasted close to 30 minutes, Bhagyaraj said that women need to be kept under control but the surge in mobile usage, has made women uncontrollable. 
"Parents buy mobile phones to girls so that they can keep track of their whereabouts, but these girls use it to chat with many boys," stated Bhagyaraj. 
Speaking about how men are often blamed for crimes against women, Bhagyaraj quoted a proverb that he and another of his colleagues had used during a debate show, which roughly translates to, 'One cannot thread a needle, unless the needle has space.'
He went on to explain that women give space and men use that opportunity to make mistakes. "So how can you blame the boys alone?" questioned Bhagyaraj and was met with loud cheers and whistles. 
He connected this proverb to the Pollachi sexual assault case and stated that the men simply used the women's weakness to their advantage. 
More misogynistic comments came when he said, "When a man makes a mistake, he will meander and come back but if a woman makes a mistake, the implications are large." 
Bhagyaraj fuelled the crowd once again saying that when a man has a mistress, he will work his way to support his wife and the mistress. But when a woman has a secret lover outside of marriage, they would conspire to eliminate the husband and children from the marriage. He asserted that this was the reason why women "need to be under control". 
Speaking to Asianet Newsable, women's rights activist Brinda Adige slammed the actor-director for his remarks, calling it chauvinistic. She said, "This is the height and depth of misogyny. He is seeped in chauvinism and patriarchy and the mindset continues to be such."
Adige said that comments like these, from people of such stature such as Bhagyaraj only goes to show that they just want to blame the women because it is the easiest thing to do. "They find excuses and want to say that women provoke them." 
Speaking about directors and actors such as Radha Ravi who has also made such comments in the past on a public platform, Brinda Adige added, "These people just want to be talked about. They just want their 15 seconds of fame so that the world knows that a Bhagyaraj existed. But it is for the women actors to decide not to work with such people and for the public to boycott their films. 
Karuthukalai Pathivu Sei is believed to be a story of a woman who is duped by people she encounters through social media - a premise similar to that of the Pollachi sexual assault case and extortion case that shook Tamil Nadu in February this year.
 
Last Updated Nov 27, 2019, 4:27 PM IST