Surgical strikes: India's aggressive 'information warfare' against Pakistan
India is carrying out a well-thought out 'information warfare against Pakistan.
Combining electronic warfare, cyber warfare and psy-ops.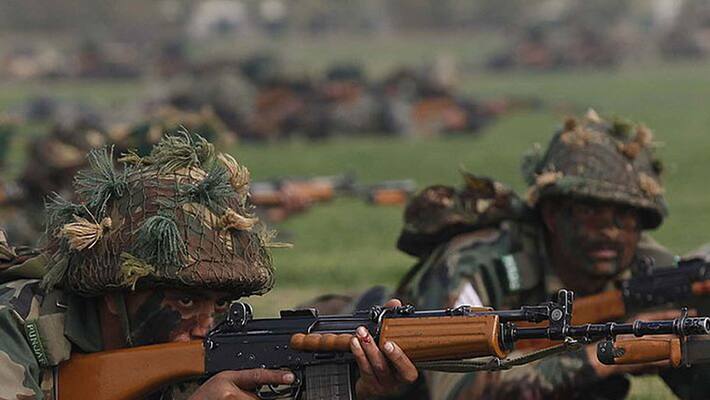 Three days after India's first ever public announcement of "surgical strikes" on terrorist camps "along the LoC", the Pakistan army flew foreign media to the site of the "strikes" to prove that India was only firing across the border and didn't really cross over and bust any camps. But they conceded to Indian aggression. 
India took tactical advantage knowing that the Pakistan army is engaged in the tribal areas and Pakistan almost gave it away when Lt General Bajwa said, Pakistan is "in no mood to initiate" any attacks, especially with a campaign against Taliban militants still ongoing in the tribal areas on the western border.
"It'll be very unfortunate if we pull out troops from there and bring them on the eastern border," he said.

The day before, at least one Indian network was very excited about having accessed the video of the strike but that failed to authenticate anything. The other networks were using generic video. Social media was using pictures of rows of dead men but all shot at daylight while Indian operations took place at night. Pakistan too had circulated some morphed video that did not say much. Someone from Pakistan had sent me a video of an injured Indian soldier but again there was no means to ensure its source.

Is this then an aggressive 'information warfare', that combines electronic warfare, cyber warfare and psy-ops (psychological operations) into a single fighting unit?  This is how all warfare will be in the future. India and Pakistan have already launched it.
What was the "surgical strike" then? Such strikes are usually covert operations with precision, taking the target by surprise and minimising collateral damage. Usually it is airstrikes. Yes, India took Pakistan by surprise after a successful diplomatic offensive in which it was advantage India. But did India inflict "heavy casualties" as claimed? 
What are launchpads" that India claims to have busted? They are actually two room sets along with Pakistani army posts that are used as transits by terror groups operating out of bases in Pakistan. But as far as we know the terror bases are at least 30 kilometres inside the LoC.  Indian army insiders are terming the action of 29th September as nothing more than a nibbling action, but more of media management. The Indian DGMO gave out literally nothing in his brief, left more on ambiguity, they said.
What was the need to leak stories through 'sources'? If as a nation India has done something, which people are chest thumping about, then the briefing should have spelt out details clearly.

In view of absence of specifics, many within the army too, are now having doubts.
In the 2015 Myanmar operations too the army was fickle. From 20 kms penetration by heptrs bursting a camp of NSCN (K) they twitched & twitched and finally said that the operation was along the IB, from 200 kills, they had nothing to show except some 40 odd commandos in front of an ALH in a post and ALH can take maximum of 15/18 persons. Not 40. That was also publicly announced but not followed up convincingly. Myanmar had denied any such strikes.
This time too the so-called 'sources' started by claiming 6 kms deep strike between 1230 to 0430 hrs. In that case within 2 hours they covered 12 kms at night (it was a night prior to amavasya so no visibility) with 40 kg packs, in the terrain which is rugged and full of secondary forest, making their way through 2 minefields, which actually comes to 4 counting the Indian side and Pakistan's, they also carried out operations and blasted several camps. When this time and distance became suspect, then the stories of the use of helicopters was circulated and the penetration changed from 6 kms to 3 then finally to 500 Mtrs to 2 kms.
The first line of defence are minefields and then PPs (protective posts) of four or five soldiers. What probably happened that night was a BAT (Border Action Team) action that both countries indulge in. That may have been accompanied by artillery shelling that can go as far as five kilometres. 
It is then obvious to question because India had missing evidences, no body, no enemy weapon, no photographs. If India indeed wanted the world to believe then evidence is required. Such strikes and covert operations are not new and will continue. No body talks about them and nobody wants any evidence either in that case.
India is justified in sending a strong message across the border of its shift of policy of  "strategic restraint" but it is then also justified for journalists to get to the heart of the matter. 
 
Last Updated Mar 31, 2018, 6:48 PM IST