Rocket-propelled grenade fired at Punjab's Tarn Taran police station
A rocket launcher-type weapon was fired at the Sarhali Police Station in Punjab's Tarn Taran district on Saturday night. The incident took place at around 1 AM, and as of now no loss of life has been reported.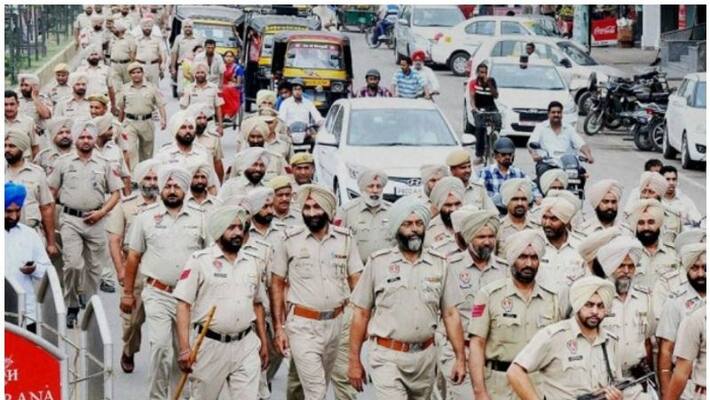 A rocket launcher-type weapon was fired at a police station in Punjab's Tarn Taran district, official sources said on Saturday. Around 1 am in the border district, some unidentified individuals shot the projectile at the Sarhali police station, which is situated on the Amritsar-Bathinda highway, they claimed. There was no loss of life and the building largely remained unaffected as the rocket rebounded after hitting the outer pillar of the police station.
The attack has also damaged windows of a nearby service centre. Forensic team has arrived at the police station to collect the evidence and ascertain the nature of the attack.
This comes after a blast was caused on May 9 at the Punjab Police's Intelligence headquarters in Mohali by a Rocket-Propelled Grenade (RPG). 
Also Read | Cyclone Mandous: Storm likely to weaken after it creates havoc; Chennai streets waterlogged, trees uprooted
In a coordinated operation with Central Agency and ATS Maharashtra, Punjab Police, Charat Singh, and other suspects were all apprehended. Singh, who came from the Tarn Taran region, was one of Lakhbir Singh Landa's closest friends. The Punjab Police Intelligence Headquarters is located in Sector 77, SAS Nagar.
The Punjab DGP praised the arrest as a significant departmental achievement and stated that Charat Singh was a key agent and associate of BKI terrorist Lakhbir Singh, who is residing in Canada.
Earlier this week, the Special Cell of the Delhi Police arrested the alleged mastermind - Lakhbir Singh Landa - in connection with RPG attack. The police said gangster Landa was also a resident of the Tarn Taran district and shifted to Canada in 2017.
Also Read | Himachal CM race: Show of strength by Pratibha Singh's supporters, blocks Bhupesh Baghel's carcade
Last Updated Dec 10, 2022, 10:48 AM IST