Retired principal makes derogatory remarks against Karnataka MP Anantkumar Hegde, abuses him
Retired principal makes derogatory remarks against Karnataka MP Anantkumar Hegde, abuses him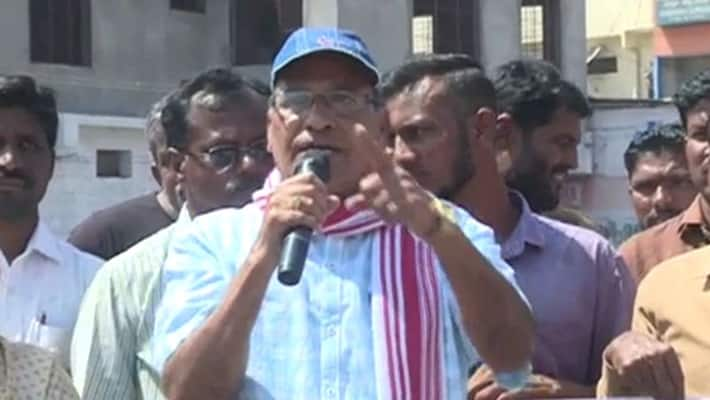 Koppal: Following the arrest of a journalist and writer at Koppal district, Karnataka, activists staged a protest and hit out at former union minister and Uttara Kannada MP Anantkumar Hegde for questioning Gandhi Ji's freedom struggle.
VB Reddera, retired principal, lost his cool and abused the MP in unparliamentary language. He called the MP "boli maga" (son of a bitch). He also challenged the Modi government to arrest all the poets, who criticise the government.
The principal termed Hegde and other BJP leaders as outsiders and said, "You are not patriots, but traitors." He further said that there is no match to Mahatma Gandhi's stature and called  Hegde "nalayak" (useless).
The video of this is doing the rounds on the social media platform. Following this, supporters of Hegde and BJP have been abusing in return.
Recently, Hegde had commented on Gandhiji's freedom struggle. He said that Gandhi's efforts were a drama. Following this statement, the BJP was put on the defensive. 
MP Ananth Kumar Hegde is not fit to be a Lok Sabha member. He says Gandhi has an understanding with the British. *** You are not fit to be an MP. First, we should bring you down. You have come to taint Gandhi Ji. You are not even worth a strand of hair of Gandhi Ji. 
Last Updated Feb 20, 2020, 5:18 PM IST