Top 5 reasons why Indian students should not go to the UK
UK government is finalising plans to cut annual student visa figures by nearly half
Right from selling virginity, to underwear, to saying no to a lot of luxuries, student life in the UK is no cakewalk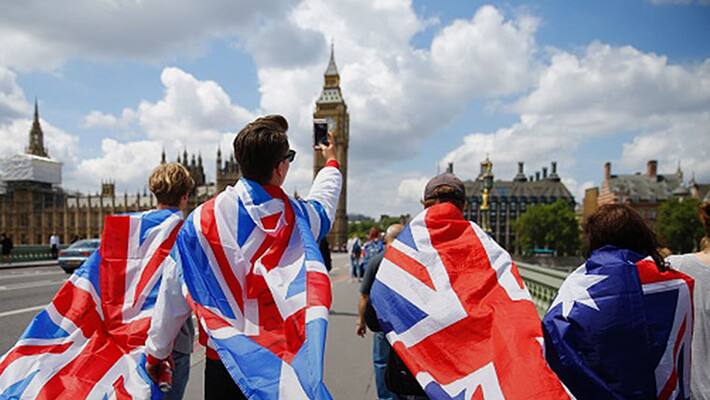 Visa problem: Leave aside Brexit, now UK is making it difficult for students to come from other countries to England. There are reports that the UK government is finalising plans to cut annual student visa figures by nearly half, from the current 300,000 to 170,000. In fact, some students have been even asked to reconsider their options stating that since the same quality of education is available in India what is the need to come to Britain for studies. Already their statistics have been showing a sharp dip in number of Indian applicants.
Snobbery : To take line from an article in the Telegraph -  'Britain's best export is its snobbery'. Yes, if you think that going to their land will make things better give you an equal footing. You are wrong. There are some sections of the population who, annoyed by our incursion into the country let venomous things fly at you (read racist profiling) and believe you are best suited to eating hot curry and watching the snakes glide by on the streets. You would not want to be in such a hostile atmosphere anyway.
Accommodation : The rosy picture that they paint in the movies is true only for the Brits. For a foreign student the struggle is enormous. Suppose your college is in London then finding an accommodation in the city will be a tad difficult. Housing and rent expenses run on the high side.  Even if you do find an accommodation, it might not be to your liking with housing facilities quite dismal. And then you are forced to look for apartments in the suburbs which involve a lot of travelling in the tube and public transport. The best you can do is find friends, fellow countrymen and stay with them.
Cash strapped life: You don't want to read what is up on the internet regarding this one. Right from selling their virginity, to underwear, to saying no to a lot of luxuries, student life in the UK is no cakewalk. Four out of every five students said they were worried about making ends meet, while one third complained universities did not offer financial support. It is even more difficult since Indian parents send their children to the UK after spending an arm and a leg, sometimes even mortgaging the house to fuel their child's dreams. Most Indian students take to working after studying in the morning or use their savings to work their way around finances. So why spend a whole student term worrying about finance when there are other countries who are much more student-friendly.
Worries getting a job after graduation: The struggle to stay in the UK still continues, for non-UK citizens at least. The UK economy is not going through a great time and its policies on immigration and student visa are not helping matters either. The process of getting jobs after graduation or a masters course has become quite stringent. It is all good for your future employers arrange a work permit for you but even that is a lengthy process.
Last Updated Mar 31, 2018, 6:40 PM IST