Mysterious deaths of mother and daughter amid lockdown trigger tension in West Bengal
Two members of a family in West Bengal's Birbhum district died in their house under suspicious condition. According to sources, the father of the deceased is missing.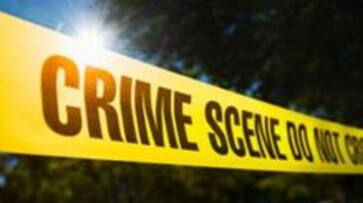 Birbhum: Mysterious deaths of a mother and daughter amid the coronavirus lockdown caused a stir in Mallarpur area of West Bengal's Birbhum district. Police recovered the bodies of the duo from a two-storeyed house. Meanwhile, the father of the deceased went missing.
The mother, identified as Dolly Mandal, was a fourth class worker at FCI's warehouse. She lived with her husband, Milan Mandal, who is a private tutor and a homeopathic medicine trader at Amva Mor area in Mallarpur. Their daughter Rima Mandal, who was also found dead, was an eleventh-grade student.
Locals alleged that Milon's friend discovered Dolly's body on Sunday and reported the incident to the police. According to that friend, Milan was not answering his call. So, he went to their house. As the door of their house was left open, an unbearable stench emanated from the house. He went upstairs and found Dolly's body covered with a bed sheet in a room on the first floor. Immediately, he called up the police.
When the police arrived, they searched the whole house and Rima's body was found near the bathroom in the ground floor. Her body too was covered in the same manner. There was no trace of Milan Mandal. Police have sent both the bodies for postmortem.
 
Last Updated May 18, 2020, 6:34 PM IST