Blast from the past: 'PM Modi's demonetisation speech recorded much before Nov 8'
DD journalist Satyendra Murli has alleged that PM Modi's demonetisation speech was not live
Decision was taken much before November 8, he says
Currently, he is facing threats and his social media accounts are flooded with abuses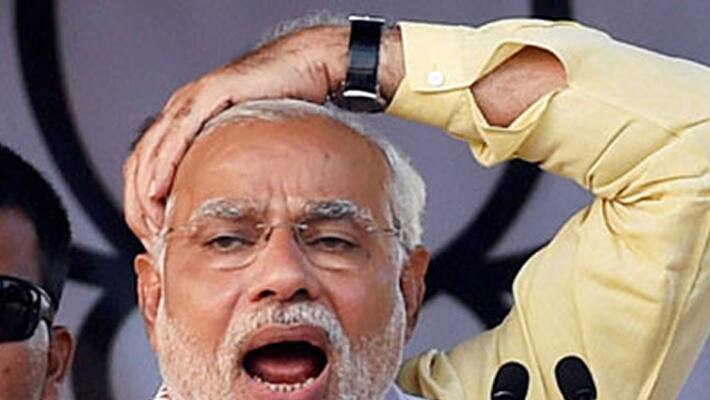 Journalist Satyendra held a press meet at Delhi, recently and explained that the decision on demonetisation was not taken on November 8, but much before. He even alleged that though the TVs broadcasted Modi's demonetisation speech as 'live', it was not so as the channels were asked to run the speech with live tag.
Currently, Satyendra is getting threat calls and his facebook page is full of abuse comments for speaking against Prime Minister Narendra Modi. Justifying his allegation, Satyendra said that he was waiting to get proof for his stance. It took two weeks to get related documents through RTI.
He has said that Prime Minister Modi's statement that "He got approval from the RBI at 6 pm on November 8. Following which the Cabinet meeting was held at 7 pm and he addressed people at 8 pm," was complete bogus.
The cuts during the speech clearly show that it was edited before airing of the programme. Murli was working in Doordarshan since 2013.
He is now contemplating on going to the Supreme Court regarding the matter, stated the Catch news.
Here is DD Journalist Satyendra Murli's speech which alleges that PM Modi's demonetisation speech on November 8 in 2016 was pre-recorded.  
Last Updated Mar 31, 2018, 6:41 PM IST