Maharashtra: Woman raped repeatedly on pretext of rectifying 'vastu mistakes'; 5 held
Five people were arrested for repeatedly sexually assaulting a woman while promising to remove 'vastu mistakes' and 'evil spells' through black magic. The suspects deceived her into participating in rituals, spiked her drinks, and took money and gold under the pretense of ensuring her husband's well-being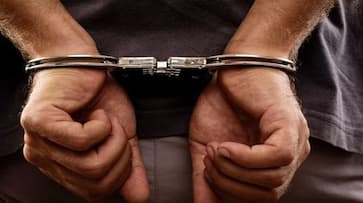 Five individuals have been apprehended from Maharashtra's Thane and Palghar districts for allegedly subjecting a 35-year-old woman to repeated sexual assault under the pretext of rectifying "Vastu mistakes" in her home and dispelling "evil spells" through black magic, according to a police spokesperson. 
The accused, who were friends of the victim's husband, convinced her that her spouse had fallen victim to a malevolent curse. They insisted that her participation in certain rituals was essential to restore peace. Starting in April 2018, the accused began visiting the victim's residence, and conducting rituals when she was alone. They provided her with a spiked beverage, referred to as 'panchamrit,' before sexually assaulting her.
Additionally, the perpetrators deceived the victim into parting with gold and money, alleging that these contributions were necessary for various rituals that would secure peace, prosperity, and a stable government job for her husband.
The assaults occurred at multiple locations, including the Yeoor forest in Thane, the residence of the primary accused in Kandivali, and a resort in Lonavala. They also extorted RS 2.10 lakh in cash, along with gold.
Following the victim's complaint on September 11, the police arrested Ravindra Bhate, Dileep Gaikwad, Gaurav Salvi, Mahendra Kumavat, and Ganesh Kadam for their involvement in the crimes. Authorities are currently investigating whether the accused employed a similar modus operandi with other individuals.
The five suspects have been charged under several sections of the Indian Penal Code, including 376 (rape), 376(2)(n) (repeated sexual assault on the same victim), and 420 (cheating). 
Additionally, the Maharashtra Prevention and Eradication of Human Sacrifice and other Inhuman, Evil, and Aghori Practices and Black Magic Act 2013 has been invoked in this case.
Last Updated Sep 17, 2023, 10:50 AM IST