Kerala to resume liquor sales from 9 am to 5 pm tomorrow
Kerala minister for excise and labour TP Ramakrishnan said that the sale of liquor in the state will resume at 9 am on Thursday.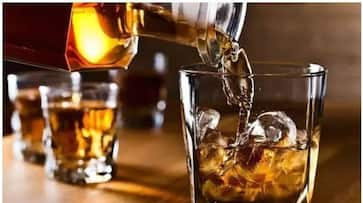 Thiruvananthapuram: Kerala excise minister TP Ramakrishnan said the sale of liquor will resume in Kerala from 9 am to 5 pm tomorrow after a gap of more than two months. With this, 301 outlets, 576 bars and 291 beer and wine parlours will resume sales in the state.
One would have to make a booking through the 'BevQ' mobile application, get a token for the choice of alcohol, following which a slot will be allotted. No one can go directly to the outlet or a bar and buy liquor.
Also read: A 53 -year-old woman died at a COVID19 quarantine centre
With the token in hand, one may visit outlets of the state-owned Beverages Corporation Limited (BEVCO) or bar counter and buy liquor.
Ramakrishnan said people will not be allowed to dine in at bars and wine parlours. There will be a separate counter from where one can buy liquor after showing the token.
Google, on Tuesday, approved Kerala's newly developed mobile app BevQ. This application introduces a virtual queue system for liquor sale.
The BevQ app will provide a token which will specify a time frame in which liquor can be procured from the outlet. The app will be functioning based on the pincode of the user's location.
The e-ticket produced in the app will inform the user of the date, time and location of the liquor shop where the customer should reach. The QR code in the e-ticket will be scanned at the liquor shop to confirm, process the order and complete the transaction. 
Last Updated May 27, 2020, 6:37 PM IST