Kerala: Irregularities found in CPI(M) controlled Kuttoor Service Cooperative Bank
The audit report of the Kuttoor Service Cooperative Bank, currently under the control of the CPI (M), has been released, revealing various irregularities. The bank's operational scope violated regulations, resulting in extensive financial losses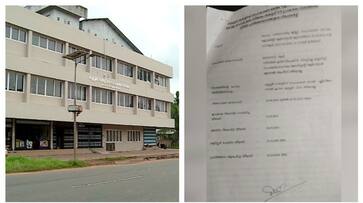 Thiruvalla: The audit report of the Kuttoor Service Cooperative Bank, currently under the control of the CPI (M), has been released, revealing various irregularities. The bank's operational scope violated regulations, resulting in extensive financial losses. The construction of a new building was carried out in violation of the law. A loan of Rs 20 lakh was granted to the wife of the party area secretary at an inflated address. However, the area secretary stated that the Rs 20 lakh loan was taken earlier for medical treatment and was repaid before the deadline.
According to the audit, since the construction of a new building for the bank on the roadside, more illegal activities have taken place in the building. From the tender to the construction, there was a fallout. As the building was constructed at a high cost, the investors were unable to return the money. It has been found that there is a gross violation of rules in granting a loan of Rs 20 lakh in the name of the wife of the Thiruvalla Area Secretary. The address given to the bank was found fake in the report. Moreover, there is no record of the valuation of the mortgaged land. The report also states that the loan was given in a hurry on the same day as the membership was given.
However, Thiruvalla CPI (M) division secretary Francis V. Anthony stated, "A loan of Rs 20 lakhs was taken for medical treatment before, and it was repaid earlier. The current attempt is to harass the cooperative bank." Meanwhile, the current President, Anish V.S., mentioned that rigorous internal divisions within the Thiruvalla CPI (M) are the reason for the report's release.
Last Updated Sep 27, 2023, 1:13 PM IST