Kerala: Complaint before Kerala HC against NIA judge, UAPA accused claims bias
Legal controversy unfolds as a lawyer files a complaint against the Special Judge of the NIA-I Court in Ernakulam, alleging the tearing of a submitted affidavit. The complaint, directed to the Kerala High Court's Registrar, calls for an investigation into the incident.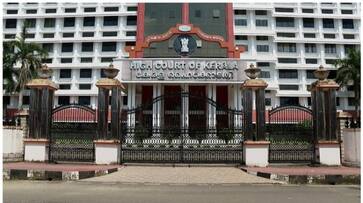 Kochi: A lawyer has lodged a complaint against the Special Judge of the National Investigation Agency (NIA) - I Court in Ernakulam with the Kerala High Court's Registrar (District Judiciary). The lawyer who filed the complaint has requested an investigation into claims that the judge tore the affidavit he had submitted on behalf of his client. The lawyer would reportedly bring his complaint before the Chief Justice of the Kerala High Court as well.
The lawyer's client has been held since July of this year and is accused in accordance with the Unlawful Activities Prevention Act (UAPA). He sought bail, however, in October, the prosecution requested that the accused be placed under police custody for a period of seven days.
On behalf of his client, the complainant-lawyer objected to the application in front of the NIA court, raising concerns about the application's over-one-hundred-day delay in filing. His client asked him to also submit a counter-affidavit in response to the prosecutor's application. The lawyer followed accordingly, and the affidavit was admitted into the court's file.
The judge summoned the police officer who had escorted the accused to the courtroom to testify on the day the case was scheduled to be heard. According to the police officer's testimony, he overheard the lawyer advise his client to make false claims. The judge recorded the police officer's statement in spite of the complainant-lawyer's objections. The complaint claimed, however, that the accused's sworn statement was not recorded.
Following that, the accused and the lawyer submitted separate complaints to the court.
Upon resuming the matter later that day, the court instructed the accused to re-write the complaint. According to the complaint, she then went on to tear the affidavit the lawyer had prepared on behalf of his client. The attorney has also claimed that the prosecution and the NIA are trying to create a joke out of court proceedings and that the prosecutor frequently passes by the judge's chambers.
 
Last Updated Nov 16, 2023, 12:21 PM IST