Karnataka: CM Ibrahim suspended from JDS for alleged anti-party activity
CM Ibrahim, former JDS state president, suspended by HD Deve Gowda over anti-BJP alliance stance. Ibrahim challenged removal, advocating for the original JDS and opposing the BJP-JDS coalition. Despite warnings, his dissent led to his suspension from the party following a meeting called by Deve Gowda.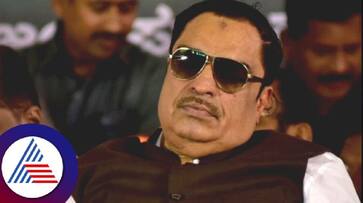 CM Ibrahim, the former state president of JDS, has faced suspension from the party by HD Deve Gowda, the national president. The move comes in the wake of Ibrahim's purported anti-party stance and opposition to the BJP-JDS coalition.
At a JDS meeting in Bengaluru, Ibrahim vehemently opposed the alliance with the BJP, asserting his allegiance to the original JDS. He challenged his removal from the party, stating that any such action required a 2/3rd majority decision. He openly expressed disapproval of the BJP alliance, affirming support for the Indi alliance to counter the NDA.

Rebellion in Deve Gowda's party: CM Ibrahim says 'original JD-S' will not back BJP
Despite warnings from Deve Gowda regarding his public dissent against the party post the BJP-JDS coalition, Ibrahim persisted in his opposition. Initially considered for retention within the party after being part of the coalition government, Ibrahim's unwavering stance against the BJP alliance led to his removal from the state president's position within JDS.
In response to Ibrahim's alleged anti-party activities, HD Deve Gowda called for a meeting of party officebearers and subsequently suspended Ibrahim from the JDS.
Last Updated Nov 18, 2023, 11:42 AM IST