Rebellion in Deve Gowda's party: CM Ibrahim says 'original JD-S' will not back BJP
In what is being seen as an all-out declaration of rebellion within former Prime Minister HD Deve Gowda's Janata Dal Secular over the party's alliance with the BJP, Karnataka JD-S President CM Ibrahim has clarified that "their party" -- the original JDS -- is not in support of the alliance with the BJP.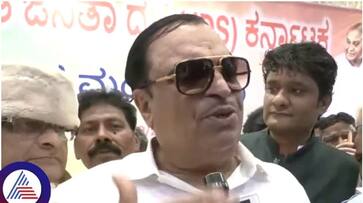 During a JDS brainstorming meeting in Bengaluru, Ibrahim reinforced their commitment to the original JDS and his position as the state president. During the meeting, no other MLAs were in attendance. He made it clear that removal from the party would require a 2/3 majority decision.
Furthermore, CM Ibrahim expressed that the JDS would no longer support the alliance with the BJP. Instead, they are open to supporting the Congress party to defeat the BJP-led NDA alliance.
To convey this decision, a core committee has been formed, which will communicate with Deve Gowda, urging him not to form an alliance with the BJP during the Lok Sabha elections. The committee also hinted at taking further action if their advice is not heeded.
Last Updated Oct 17, 2023, 5:22 PM IST