India's gender disparity in organ transplants unmasked: 4:1 ratio of men to women raises concerns
The gender disparity in organ transplants in India is a complex interplay of socio-economic factors, cultural expectations, and ingrained gender roles, shaping the landscape of organ donation and transplantation in the country.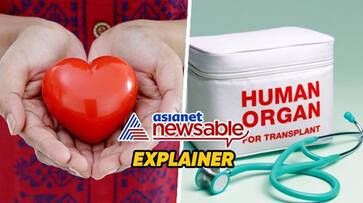 Organ transplantation in India has brought about life-changing advancements in medical science, offering hope to thousands of individuals in need. However, beneath the surface of this medical marvel lies a stark gender disparity that is raising concerns among healthcare experts. Data spanning from 1995 to 2021 reveals a significant gap, with four men undergoing organ transplants for every woman in the country.
Also read: India's manufacturing ascend: Made-in-India replacing Made-in-China on American shelves
Out of the 36,640 transplantations conducted during the specified period, a staggering majority of over 29,000 were performed on men, while a relatively low figure of 6,945 pertained to women. These statistics shed light on a multifaceted issue that extends beyond the realms of medicine.
Economic responsibilities
Several factors contribute to the gender disparity in organ transplants in India. Economic and financial responsibilities play a pivotal role, as societal expectations often position men as primary breadwinners, creating hesitancy among them to undergo surgeries. On the other hand, women, traditionally viewed as caregivers in families, find themselves more willing to become living donors.
One notable aspect of the gender gap is the disproportionate representation of women as living donors. According to Dr. Anil Kumar, Director of the National Organ and Tissue Transplant Organization (NOTTO), 93 percent of organ donations in the country come from living donors. This underscores the vital role women play in this aspect of organ transplantation.
Societal Expectations
A 2021 study published in the Experimental and Clinical Transplantation Journal found a glaring gender disparity in living organ transplants. The research indicated that 80 percent of living organ donors were women, primarily wives or mothers, while 80 percent of recipients were men. Social and economic pressures on women to assume caretaking responsibilities in families contribute significantly to this trend.
Cultural Pressures
In an interview with TOI, Mayuri Barve, an organ transplant coordinator from DY Patil Medical College, Hospital and Research Centre in Pune, emphasizes that cultural upbringing also plays a role. Women are traditionally taught to prioritize family care, leading to a higher likelihood of them becoming organ donors. In situations where the recipient is the male breadwinner, wives or parents may feel a sense of responsibility to donate organs. In contrast, women recipients may feel guilty about family members donating organs and may refuse to accept them.
She noted  that in the realm of organ donation, mothers and fathers commonly step forward as willing donors for their children, expressing happiness in contributing to their well-being. In cases where both parents are unavailable, wives often take the initiative to become donors. Additionally, unmarried daughters frequently become donors when needed. However, when a wife requires an organ, she is often placed on a waiting list due to various factors influencing the dynamics of organ transplantation.
Also read: 90 minutes trip slashed to 7! How e-air taxis, coming to India by 2026, could revolutionise urban mobility
Addressing the disparity
Efforts to bridge the gender gap in organ donations require a multifaceted approach. This includes raising awareness about the importance of organ donation, challenging traditional gender roles, and providing education on the equal importance of both genders in the organ donation process.
As India continues to advance in the field of organ transplantation, it is essential to address the gender disparity in organ donations. By fostering a culture of equality, breaking down societal expectations, and emphasizing the shared responsibility of men and women in healthcare decisions, India can strive towards a more balanced and inclusive organ donation landscape. Ultimately, the goal is to ensure that the benefits of organ transplantation are accessible to all, irrespective of gender.
Last Updated Nov 13, 2023, 4:21 PM IST