India's manufacturing ascend: Made-in-India replacing Made-in-China on American shelves
The article explores how India is gaining in global manufacturing and sourcing, surpassing China due to cost competitiveness and shifting supply chain dynamics.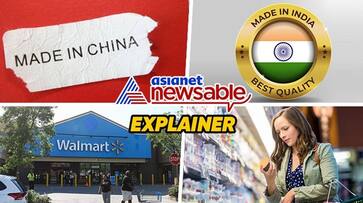 Recent shifts in global manufacturing, sourcing, and supply chains have led to India's gradual gain at the expense of China. Over the past five years, a series of disruptive events including trade wars, the pandemic, natural disasters, severe supply bottlenecks, Brexit, the war in Ukraine, and assertive industrial policies have significantly reshaped the global export manufacturing landscape. Notably, while US imports from China decreased by 10% between 2018 and 2022 in inflation-adjusted terms, imports surged by 44% from India, 18% from Mexico, and 65% from the Association of Southeast Asian Nations (ASEAN), as per a recent study conducted by the Boston Consulting Group.
During the period from 2018 to 2022, US imports of mechanical machinery from China decreased by 28 percent, whereas they rose by 21 percent from Mexico, 61 percent from ASEAN, and 70 percent from India. In the past five years, India has positioned itself as a frontrunner in global manufacturing, observing a remarkable surge in exports to the US. This surge amounted to $23 billion, signifying a 44% increase from 2018 to 2022. In contrast, China experienced a decline of 10 percent in its exports to the US during the same period, as highlighted in the study.
Indian products are increasingly making a mark on American shelves, enjoying high consumer visibility. Walmart, acknowledged as the largest retailer in America, is notably amplifying its sourcing from India, reflecting an uptick in products featuring the "Made-in-India" label within its US stores.
Walmart's strategic sourcing plan entails diversifying across various categories where India boasts expertise. These categories span food, consumables, health and wellness, general merchandise, apparel, shoes, home textiles, and toys. Andrea Albright, the Executive Vice President of Sourcing at Walmart, conveyed to ET that the retail giant is on a trajectory to achieve its objective of sourcing $10 billion worth of goods annually from India by 2027.
India already stands as one of the primary sourcing markets for Walmart, boasting approximately $3 billion in annual exports, according to the company's statements. This increase in sourcing indicates Walmart's substantial reliance and preference for India as a key contributor to its product inventory in the US market.
Apparel, homeware, jewelry, hardlines, and various popular Indian-made products reach customers in 14 different markets. These include the US, Canada, Mexico, Central America, and the United Kingdom, facilitated through Walmart's Global Sourcing office in Bengaluru, established in 2002.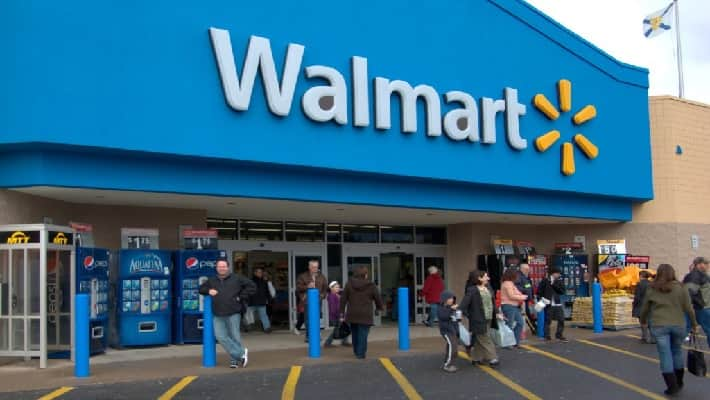 Why is Made-in-India products more attractive?
India holds a significant appeal due to its strong advantage in direct manufacturing costs as an export platform. According to calculations by BCG, the average cost of Indian-made goods imported into the US, factoring in factory wages adjusted for productivity, logistics, tariffs, and energy, stands 15 percent lower than the cost of producing the same goods within the US itself. In contrast, the average cost from China is only 4 percent lower than US costs, and notably, it is 21 percent higher for goods subject to US tariffs associated with the trade war.
Wage inflation has outpaced productivity gains in many regions, but India presents an advantageous scenario. Labor costs adjusted for productivity rose by 21 percent in the US from 2018 through 2022 and by 24 percent in China. Similarly, productivity-adjusted labor costs increased by 22 percent in Mexico and 18 percent in India, according to the BCG study. Nonetheless, both Mexico and India remain among the most cost-competitive manufacturing sources globally, with Mexico identified as the most competitive near-shore option for the US.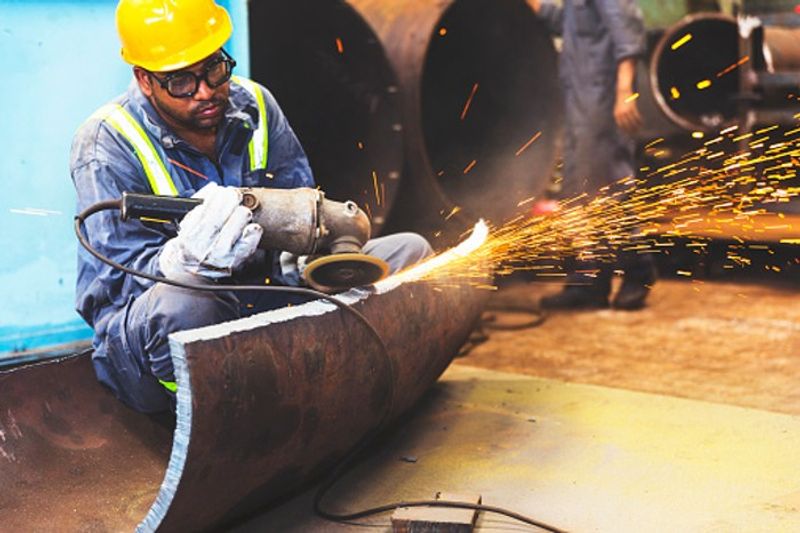 India's cost-competitive edge in global manufacturing
A recent study on sourcing highlights a surging preference for sourcing from India among American businesses. 'QIMA Sourcing Survey 2023: Disruption, Diversification, Digitization', conducted by QIMA, a company specializing in quality control and supply chain audits, emphasizes that India has sustained its strong appeal as a supplier market after progressively gaining recognition as a preferred procurement partner in recent years.
The survey reveals a significant rise in South Asia's prominence among the most crucial buying regions for the West. According to the study, 42 percent of respondents from the US and the EU listed one or more South Asian countries among their top three sourcing partners. In contrast, the figure for Southeast Asia dropped to 33 percent in Q1 2023, signaling a relative decline in preference for this region among US- and EU-based respondents.
In terms of individual countries, the primary leaders in their respective regions—India and Vietnam—hold equal importance as overseas sourcing partners for the West. Over a quarter of respondents based in the US and the EU identified both India and Vietnam among the top three sourcing geographies, highlighting their significance in global sourcing strategies.
The survey emphasizes that India's attractiveness as a sourcing partner extends far beyond the textile industry. The report notes that, when considering various industries, India is most popular among businesses engaged in the Accessories, Jewelry, and Eyewear sector, with 45 percent naming it among their top three sourcing destinations. Following closely, the Promotional Products sector saw 44 percent of respondents considering India a top sourcing partner. Traditionally known as India's strong suit, the Textile and Apparel sector retained its importance, with 40 percent of respondents ranking India among their top three sourcing destinations.
Businesses that significantly altered their buying geography showcased a preference for India across diverse industries such as Printing and Packaging, Homeware and Gardenware, Accessories, and Promotional Products. Between half and one-third of respondents within these sectors reported a substantial increase in their sourcing from India over the past year.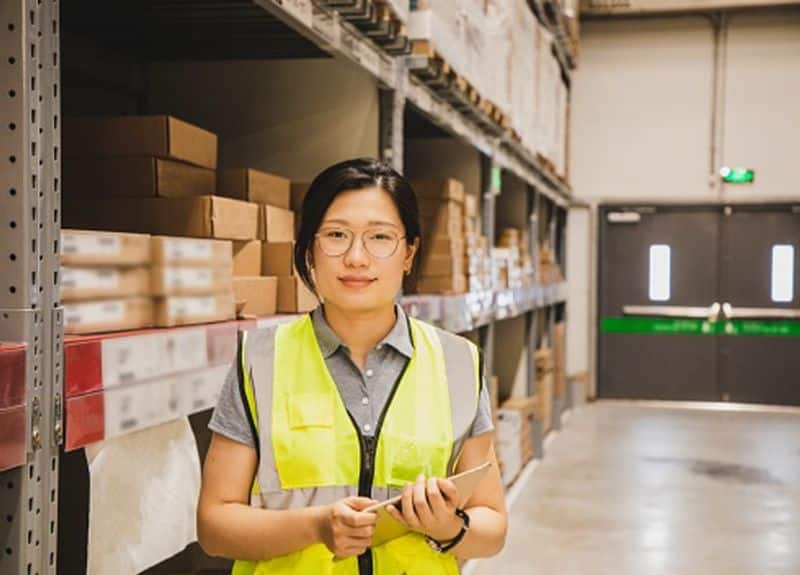 The long-term trend of diminishing reliance on China continues among Western buyers, evident from the decreasing proportion of respondents naming China among their top three sourcing partners. According to the Qima survey, the percentage of US-based buyers naming China in this category hit a five-year low at 73 percent, while 85 percent of EU-based respondents also displayed a reduced reliance on China in their sourcing strategies. Procurement volumes mirrored this trend, with 61 percent of US-based respondents and 58 percent of EU-based respondents reporting a decrease in buying from China in Q1 2023 compared to the previous year.
Nonetheless, despite this trend, China maintains a pivotal role in global supply chains even as sourcing diversifies to other countries. The popularity of Made-in-China goods among Western buyers has gradually declined, particularly among US-based respondents, reaching a five-year low. Conversely, for businesses situated in Asia outside of China, the inclination toward Chinese sourcing has notably increased. In 2023, 85 percent of respondents in this category cited China among their top three sourcing partners, a significant rise from 65 percent in 2019, indicating a shift in Western supply chains away from China to other sourcing destinations. This shift might be attributed to Chinese regional competitors relying on Chinese raw materials to meet redirected orders, sustaining China's role within global supply chains.
Last Updated Nov 9, 2023, 2:03 PM IST