Doctors in Chennai dance Covid-19 stress away; video goes viral
Over 100 leading doctors from various hospitals in Chennai have made a video of them dancing to relieve themselves of mental stress of serving during the times of the coronavirus pandemic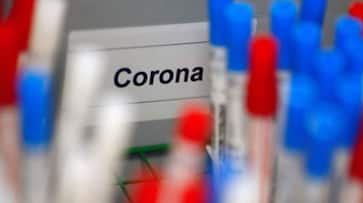 Chennai: A video, which has gone viral on social media shows doctors from various hospitals in Chennai dancing to relieve their stress. Almost 100 leading doctors from various hospitals in Chennai have made a dance video of theirs to relieve the mental stress of serving during the times of the coronavirus pandemic.
In a 9.40-minute video uploaded on YouTube, doctors shake their leg to convey a pertinent message of "Be the hope. Together we can. Together we will. Because we care" to their fraternity and those helping them, such as paramedics and housekeeping staff. The video also conveys social distancing and a hand wash messaging in style while laying stress on "Don't worry. Be happy."
The mash-up video that has now garnered about 30K views on Youtube features senior doctors, hospital owners among others showcasing their dance moves to popular tracks of Michael Jackson, Bobby McFerrin, AR Rahman and Anirudh Ravichander.
According to WIONews.com, the idea of the video was born when three doctors got together on a WhatsApp group and decided to add more of their colleagues and friends from the fraternity. But they had one strict rule on the group- No posts on Covid-19 at all costs. In no time, the group had grown to over 100 members. 
Last Updated May 19, 2020, 6:29 PM IST