Damning CAG report slams Kerala govt amid financial crisis
The CAG report was tabled in the Kerala Assembly and slammed the government for its failure to impose and collect taxes.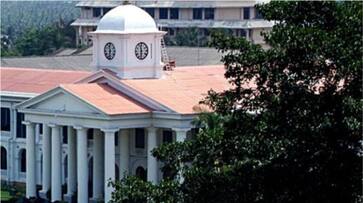 Thiruvananthapuram: A Comptroller and Auditor General of India (CAG) report on the state revenue sector was tabled in the Kerala Assembly on Thursday, pointed the CPI(M)-led LDF government for its failure to impose and collect taxes. 
Here are some of the highlights of the CAG report tabled in the Assembly:
1. Personal Income tax collection has not increased as much as before the COVID pandemic.
2. Growth in Personal Tax Revenue is 22.41% in 2021-22
3. Excise tax revenue decreased by Rs 489.17 crore
4. The growth rate of land tax revenue has declined sharply
5. GST revenue increased by Rs 4141 crore; The reason is because of higher sales
6. Rs 3135 crore increased in non-tax income; As lottery sales have increased
7. Rs 28,258 crore due for seizure; CAG calls for immediate government intervention
8. Departments do not report dues to the Revenue Department on time
9. 68 cases of low GST assessment and irregularities, detected leading to Rs 49.35 crore loss
10. Rs 2.51 crore loss of revenue due to non-collection of additional security amount by the distillery
11. Rs 2.17 crore revenue lost due to illegal transfer of foreign liquor license.
The revenue arrears to be collected from various departments have increased to Rs 28,258 crore till March 2022. This is around 25 per cent of the state's total income.
The report, tabled in the assembly on Thursday, said that during the year 2021-22, the revenue collected by the state government decreased to 59 per cent from 69 per cent in 2017-18. In addition, it noted that the Center's receipts climbed from 31 per cent in 2017–18 to 41 per cent in that year.
Pending arrears to be recovered
GST
Rs 13,410 cr
Interest
Rs 5.979.91cr
Electricity
Rs 3,118.50cr
Motor Vehicles
Rs 2,868.47cr
Land tax
Rs 635.19cr
Land registration
Rs 590.86cr
Last Updated Sep 15, 2023, 11:22 AM IST