Currency ban video: Modi laughs in Japan, sheds tears in India
What to believe what not to believe...
PM Modi's reaction to currency ban while speaking in Japan is complete contrast to his speech in Goa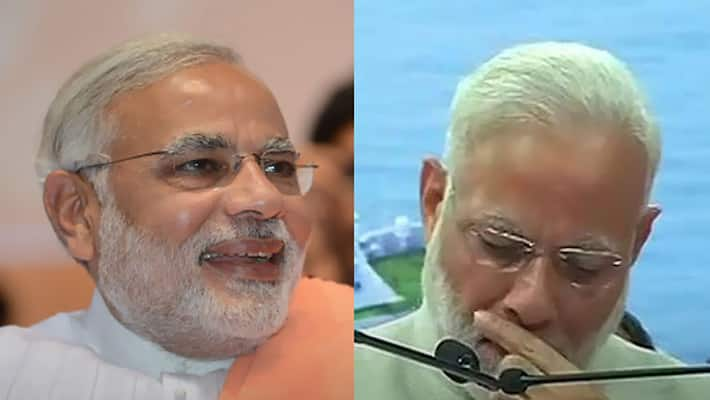 These two videos show the stark difference between PM Modi's perception of India and its problems when he visits a foreign country and his take on reaching out to people when in India.
This is how PM reacted to the currency ban when in Japan:
It looks like the journey made a big difference, as his way approach to currency ban completely changed when he spoke at Goa, just a few hours after he addressed the people in Japan.
Deputy Chief Minister of Delhi, Manish Sisodia termed Prime Minister's emotional speech as a gimmick. "People need solutions for their problems not tears from the prime minister," he said.
This move of the Centre will result in inflation in another six months, Sisodia warned. 
Last Updated Mar 31, 2018, 7:07 PM IST