CJI Chandrachud welcomes Singapore Chief Justice Sundaresh Menon to Supreme Court bench
Chief Justice of India DY Chandrachud welcomed Chief Justice Sundaresh Menon into the courtroom and said, "It gives me great pleasure and honour to welcome Singapore's Chief Justice, Justice Sundaresh Menon. Justice Sundaresh Menon will deliver the first annual lecture for the Supreme Court's Foundation Day."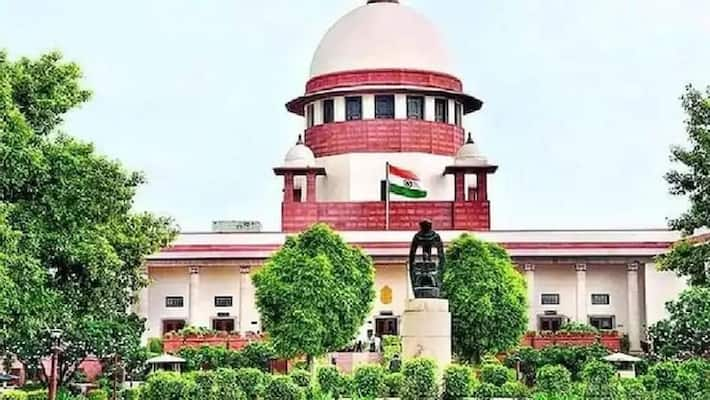 Chief Justice of Singapore, Sundaresh Menon, joined the Supreme Court of India bench led by CJI DY Chandrachud on Friday, February 3, 2023. 
Justice Menon, Singapore's fourth chief justice since 2012, is in India as the chief guest of a function commemorating the 73rd anniversary of the Supreme Court's establishment that will be held on Saturday, February 4, 2023.
As President of the Supreme Court Bar Association, Senior Adv. Vikas Singh greeted the Chief Justice and added, "It is a pleasure to welcome a Chief Justice of a foreign country of Indian origin."
Justice Sundaresh Menon SC is a Singaporean judge who has been the country's fourth Chief Justice since 2012. Justice Menon is the country's first Singapore-born Chief Justice. Like CJI DY Chandrachud, Justice Menon completed his Master of Laws from Harvard Law School.
The Chief Justice of Singapore will deliver a lecture on the 'Role of Judiciary in a Changing World' at the event, including a welcome address by Justice SK Kaul and an address by India's Chief Justice.
The Singapore Chief Justice is expected to meet with the Hon'ble Chief Justice of India, Dr Dhananjaya Y Chandrachud, and senior Supreme Court judges to discuss 'the scope for further cooperation between two judiciaries, legal and judicial education, and the scope for knowledge sharing in these areas,' according to the statement. 
The statement added that the use of technology in the administration of justice, particularly to improve access to justice, is also likely to be discussed during Justice Menon's visit.
Two days after India became a Republic, on January 28, 1950, the Supreme Court of India came into existence.
Also read: PM Cares Fund is public charitable trust, cannot be labelled 'public authority': PMO to Delhi High Court
Also read: Supreme Court acquits rape convict, says 'not necessary that every breach of promise to marry is false'
Also read: Supreme Court agrees to hear plea challenging Centre's decision to ban BBC documentary on PM Modi
Last Updated Feb 3, 2023, 1:43 PM IST