Demonetization: Citizens stand in line while political parties amass crores
Indian political parties continue to refuse to come under RTI.
They have reported over Rs 2000 crore in 'unknown sources.'
However, common citizens are forced to struggle for their own cash.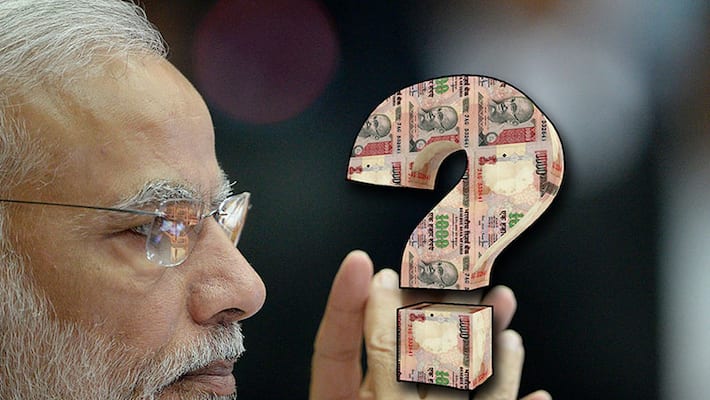 The Prime Minister has made many an emotional speech about how the ongoing chaos of demonetization is all worth it because this is a death blow of sorts to black money hoarders and terrorists. Hundreds of millions of ordinary citizens have been put through the immense bother to withdraw their own hard earned legal and white cash.
 
 
The assumption, at least practically, is that each and every citizen in this country is considered a black money hoarder until they can prove that the money is theirs. Getting married? Bring you wedding card and bills to withdraw your own money. A hundred such rules hinder our daily lives.
 
 
Of course, supporters like to loudly proclaim - "If you have nothing to hide, you have nothing to fear", which they somehow believe justifies everything.
 
 
Fine. Even if we accept the flawed logic, let us apply it to the one group most accused of black money hoarding - the politicians. Political parties do not come under the RTI, so they are under no obligation to reveal their funds. In India, any donation below ₹20,000 does not have to be fully reported. Anyone who gives less than ₹20000 rupees at one time is listed under the wonderfully meaningless - 'Income from Unknown Sources'. 
 
 
According to a Factly report, the BJP reported a mind-blowing ₹977 crore under 'Income from Unknown Sources'. In case you are wondering, that is nearly ₹7.8 crore for every Indian in this country. And that is just the BJP. The Congress has collected another ₹969 crore in the same time frame.
 
 
So two of the largest parties in India collected nearly ₹2000 crore between them, or about ₹20 crore for every single citizen in the country, and listed it under 'unknown sources'. And that is just the amount they declared, mind you.
 
And yet, when the common man wishes to withdraw his or her own money, they must be marked by indelible ink, because their activities are 'suspicious'.
 
All attempts to bring transparency into the workings of parties have been vehemently opposed by all parties. Sample this affidavit submitted by the Centre to the Supreme Court in 2015 -
 
"If political parties are held to be public authorities under RTI Act, it would hamper their smooth internal working, which is not the objective of the RTI Act and was not envisaged by Parliament."
 
If one strips out the legal talk, what this statement means is political parties claiming they could not possibly function if they had to operate under the public glare.
 
These same politicians are now claiming that if we the people cannot 'prove' before the whole world how we got our money, we should lose our wealth.
 
It seems difficult to understand the dual standard wherein citizens are told to face any hardship and fill a million forms to prove our wealth is our own, but political parties can amass thousands of crore and casually claim they have no idea where they got it.
 
Where are the fancy 'digital' payment options? Where are the much-hailed Aadhaar cards (which many are demanding to be made compulsory for various services)?
 
Black money crackdowns are fine, but is there any party that is willing to admit - look at our money, we have nothing to fear as we have nothing to hide?
 
Of course not. So far they have more than 2000 crore reasons to keep silent.
Last Updated Mar 31, 2018, 6:39 PM IST