Video: EVMs are tamper-proof? Machine in MP allegedly generates only BJP slip
Many technologically advanced countries like the US, the Netherlands and Germany have done away with the EVMs as they suspect that these machines are prone to tampering.
The EC had challenged those alleging the tamperability of the EVM but no one could prove their allegations.
On April 1, in Bhind in Madhya Pradesh an alleged incident highlighted how EVMs can be tampered with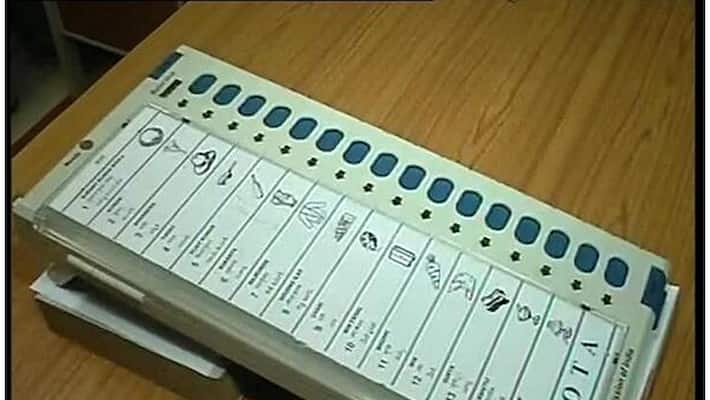 When BJP won a landslide victory in Uttar Pradesh, other parties were visibly angry. One among the first to raise an opposition to this was BSP supremo Mayawati's allegation that electronic voting machines(EVMs) were rigged in the Uttar Pradesh elections. That story and her demand for a repoll using ballot papers was rejected by the Election Commission saying it was legally untenable.
The Commission on their part also listed a series of mechanical and electronic measures it takes to prevent tampering of the EVM. It said the judiciary has also endorsed the use of the machines in successive elections. In fact, the EC has offered opportunities more than once to those alleging the tamperability of  the EVM, no one could prove their allegations.
However, what lies against the EVM is that many technologically advanced countries like the US, the Netherlands and Germany have done away with the EVMs as they suspect that these machine are prone to tampering.
Then the tampered EVM cry was taken up by  AAP leader Arvind Kejriwal who said, "The poll result is "beyond understanding" and raises a "big question mark" on the reliability of electronic voting machines (EVMs) as political pundits across the spectrum had "predicted a landslide" for AAP." Kejriwal demanded that the votes registered in EVMs (electronic voting machines) be compared with the Voter- Verified Paper Audit Trail (VVPAT) in around 32 places in Punjab and all other four states where the the paper audit system was used.
On April 1, a shocking story came out of Bhind in Madhya Pradesh. When a voter-verifiable paper audit trail (VVPAT) machine attached to an EVM during a demonstration showed  that the vote had gone to BJP listed at number 1 despite the person pressing a completely differently number (4). The incident gathered steam when the local media reported the state chief electoral officer Salina Singh reviewing  the preparations for assembly by-election due in Bhind next week. This report got the disgruntled political parties a fodder for their cause.
BJP was on 1st in EVM, EC official pressed 4th button on EVM & look what she got now tell us how #CanWeTrustEVMs #BSP #Evmscam pic.twitter.com/uqESS3Cg7r

— Bahujan Samaj Party (@BspUp2017) April 1, 2017
Social media is rife with rumours and opinions and in the video below one can see the officer telling journalists not to reveal the outcome of which button she pressed. There are pictures of the ballot paper which show the lotus symbol and serial no 4. The people present there say that BJP's number was Serial no 1 so how come serial no 4 also had BJP. The matter is being taken up for investigation to see whether this is  truth or plain rumour mongering. 
1st and biggest evidence of EVM fraud surfaced in MP, chief election officer herself nailed it. pic.twitter.com/snJuKqPn1T

— ASHUTOSH MISHRA (@ashu3page) April 1, 2017
The latest according to a PTI report is that the Congress have appealed to the Election Commission and demanded scrapping its use in upcoming elections while reverting to old ballot paper system. A delegation of Congress leaders met Chief Election Commissioner Nasim Zaidi and two other ECs seeking a thorough probe and strict action against officials involved. The delegation comprised Digivijaya Singh, Jyotiraditya Scindia, Mohan Prakash, K C Mittal and Vivek Tankha, who told the EC to discontinue use of EVMs.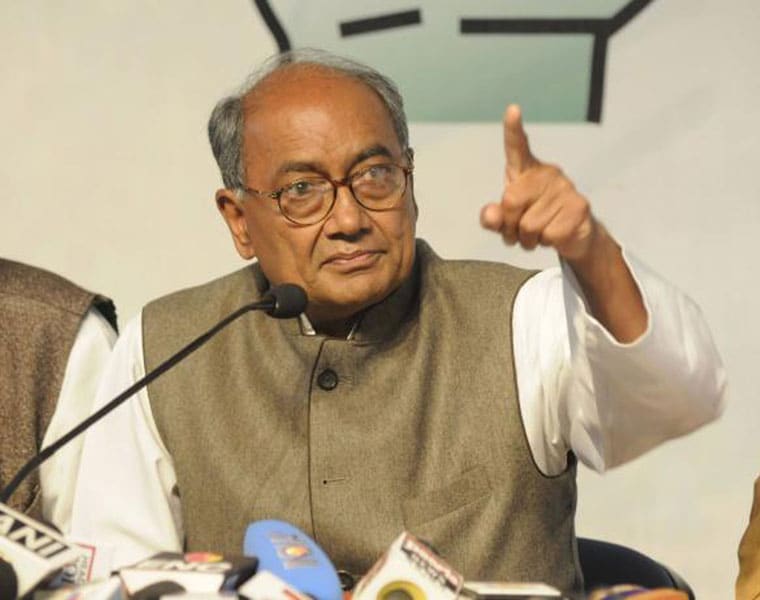 Congress general secretary Mohan Prakash said, "In a democracy, time and again there have been doubts created on EVMs. We have demanded that elections be held on ballot paper because every section has created doubts on EVMs. If there are doubts on votes cast, then democracy is weakened." 
 
Another party general secretary Digvijaya Singh said, "The next elections, be it in Gujarat or elsewhere, should be held with ballot papers and the use of EVMs be stopped."  He also questioned the "compulsion" of "using EVMs whose chip was imported". He argued that if the Bank of Bangladesh's account can be hacked and 80 million Dollars be stolen, besides 30 million dollars from the Russian bank, "then why can't EVMs be tampered".
"When elections all over the world, including in the developed countries, are taking place with ballot paper, why should we have problems in doing so," Singh said, adding he had doubts on the efficacy of EVMs right from day one. Singh added, "From (LK Advani) Advani to Mayawati to (Arvind) Kejriwal, I stand with them on this." 
 
Notably, BJP veteran Advani had raised doubts about possibility of EVMs malfunctioning after the 2009 elections when UPA emerged victorious second time in a row.
with inputs from PTI
Last Updated Mar 31, 2018, 6:45 PM IST