Arvind Kerjriwal's car - a Blue Wagon R was stolen
The car was found missing from in front of the Delhi Secretariat
Kejriwal was no longer using the car but a party functionary was using it
A Wagon R car, used by Delhi Chief Minister Arvind Kejriwal till the 2015 assembly polls, was stolen outside the Delhi Secretariat today, the police said.
The humble Blue hatchback, which became synonymous with Kejriwal's 'aam aadmi' image, was being used by an AAP functionary these days. It was dubbed the AAPMobile.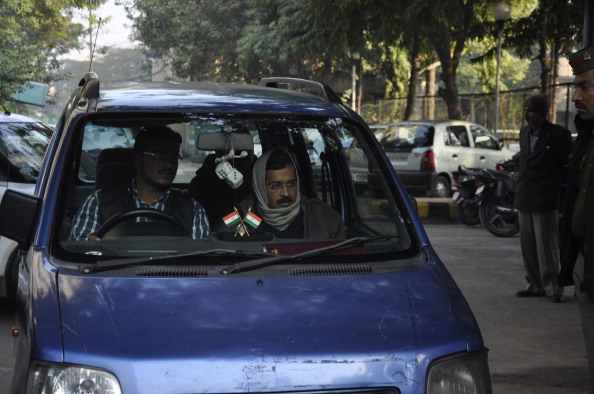 In the little hatchback, Kejriwal has gone to many demonstrations, in fact, the most famous one was the one where he slept outside in the cold Delhi weather at night as demanded action against police personnel near Rail Bhavan on January 20, 2014.
"The car was parked outside the Delhi Secretariat. It went missing around 1 am," a senior police official said.
The car was donated to Kejriwal by Kundan Sharma, a software engineer, in January 2013.
Last Updated 31, Mar 2018, 6:34 PM IST