Aluva murder case: Police file charge sheet against accused in POCSO court after 35 days
Aluva sexual assault and murder case of five-year-old: Police submitted an 800-page chargesheet against accused Asfaq Alam in the Ernakulam Additional POCSO court.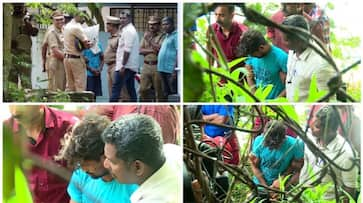 Kochi: A charge sheet has been submitted by the police in the Aluva case involving the sexual assault and murder of a five-year-old girl. Including murder and POCSO, Asfaq Alam is accused of ten offences. On Friday, the charge sheet was filed before the Ernakulam Additional POCSO court. DNA profiles are among the pieces of evidence that police have gathered. According to the police, there are 62 pieces of evidence and 99 witnesses in the 800-page charge sheet. The SP said that Asfaq Alam is the sole accused in the case.
Also read: Aluva murder case: Asafaq Alam is a POCSO accused in Ghazipur; attempted to molest 10-year-old
Within 35 days following the terrifying incident, the police said the investigation into the case was finished and a charge sheet was filed. According to reports, the police will also submit an application today asking for an immediate trial in the same way.
The accused Asfaq Alam, a Bihar native, is a POCSO case accused in Uttar Pradesh's Ghazipur. The Ernakulam rural police informed that he was booked for attempting to molest a 10-year-old in 2018. Alam was arrested in the POCSO case and was jailed for a month in Ghazipur. He was later released on bail and was absconding. He is also an accused in a mobile theft case in Kerala, who uses the money to get intoxicated. According to the police, he rarely went to construction work. 
The lifeless body of a five-year-old girl was tragically discovered in a garbage yard, almost a day after she was abducted from her family's rented house in Aluva, near Kochi. The incident took place while her parents were away at work. The victim was the daughter of Ramdhar Tiwari, hailing from Bishambharpur in Bihar's Pashchim Champaran district. She was just a Class 1 student at a local school, and her family resided in a rented apartment within the Choornikara Panchayat.
Last Updated Sep 1, 2023, 4:17 PM IST