After Mangaluru, UP Police release video of Meerut violence during anti-CAA stir
Uttar Pradesh Police released a series of videos which showed two men firing straight during a violent protest in Meerut on Friday (December 20)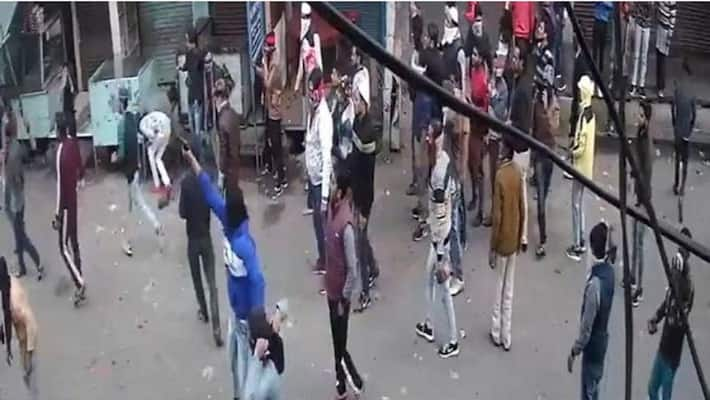 Lucknow: After Mangaluru Police released crowd-sourced videos that justified police firing during Mangaluru violence in Karnataka on December 19, Uttar Pradesh Police too have released a footage showing a violent mob of anti-Citizenship Amendment Act (CAA) protesters attacking and firing at the cops in Meerut, Hindustan Times reported.
The police released a series of videos which shows two men firing straight during a violent protest in Meerut on Friday (December 20). While 16 people died across the state, 6 people were killed in Meerut alone, the highest number deaths registered across the state.
A video also shows a masked man wearing a blue jacket walking around with a gun and firing at the cops.      
The released videos show the state police's attempt to bust the allegations that all the deceased were killed in police firing, as it has maintained that they have not fired anything but rubber bullets and plastic pellets. However, the police have admitted that one protester had died in Bijnor in police gunshot fired in self-defence.
The video has been released by the police to justify their claims of being attacked by anti-CAA protesters.
Prime Minister Narendra Modi had slammed the protesters for violence, saying there was a need to "introspect".
"People who damaged public property and were involved in violence in the name of protests in UP should introspect if what they did was right," PM Modi said at an event in Lucknow on Wednesday.
The Opposition Congress and the Janata Dal (Secular), or JDS, claimed that innocent people had died in the police firing. 
Last Updated Dec 26, 2019, 4:57 PM IST