AAP vs BJP: MCD likely to elect mayor, deputy mayor today; Congress councillors to refrain from voting
The municipal House after the recent high-stakes civic polls in the national capital will reconvene on Tuesday during which the mayor and deputy mayor of Delhi are slated to be elected, weeks after the first session was adjourned following a ruckus between the AAP and the BJP.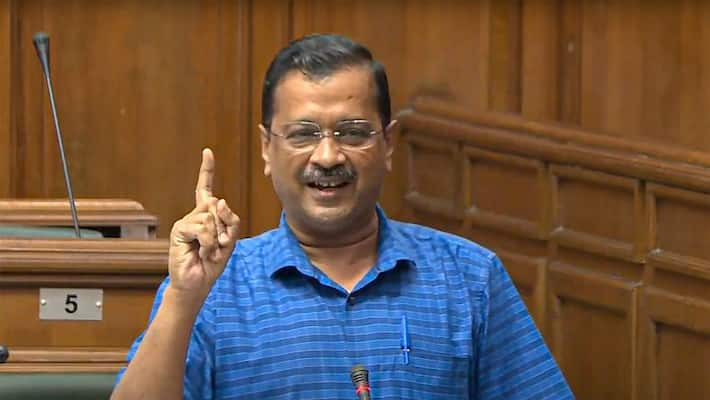 Delhi is likely to get a collective mayor after over a decade today, as the Delhi municipal house will convene to elect the mayor and deputy mayor of the National Capital. The Aam Aadmi Party (AAP) and Bharatiya Janata Party (BJP) councillors caused a commotion during the last effort to elect the city's top civic officials, which had failed weeks before.
The 250-member Municipal Corporation of Delhi convened on January 6 for the first time following AAP's resounding victory over the BJP, but arguments broke out between the two sides over the presiding officer's choice to first administer the oath of office to the 10 nominated members. The proceedings of the house will begin today at 11 am.
Also Read | India's Kalvari class submarines set to get more lethal with AIP tech
The AAP administration has a contentious relationship with Delhi's Lieutenant General VK Saxena, who nominated these 10 members. Saxena was the one who asked the CBI to look into the government's now-retracted alcohol policy.
The meeting's agenda states that all council members and members of the Delhi Municipal Assembly would take an oath in accordance with the DMC Act, 1957 (as modified in 2022), but it doesn't specify what order they will do so.
Meanwhile, Delhi Congress President Anil Chaudhary has written to the leader of Congress party in MCD and other councillors stating that they can attend the House for the oath-taking ceremony but no municipal councillor will take part in the voting of the mayor, deputy mayor and the standing committee, as per ANI.
Also Read | Gujarat High Court denies bail to Trinamool leader Saket Gokhale; check details
AAP won 134 seats whereas the BJP won 104. Shelly Oberoi and Ashu Thakur are the AAP's contenders for the post of mayor. The BJP has nominated Rekha Gupta. The nominees for the post of deputy mayor are Aaley Mohammad Iqbal and Jalaj Kumar (AAP) and Kamal Bagri (BJP).
Six members of the MCD standing committee will also be chosen at the municipal House in addition to the mayor and deputy mayor.
Also read: 'Hindu religious texts will be taught in MP govt schools': CM Shivraj Singh Chouhan
Last Updated Jan 24, 2023, 10:33 AM IST