4 killed SIMI activists learned bomb-making in Uttar Pradesh
Four of the eight SIMI activists, were killed in an encounter near Bhopal after a jail break incident
It was found that the SIMI activists were trying to make a bomb with matchstick heads
A case of sedition and under other serious charges is pending against them, said Superintendent of Police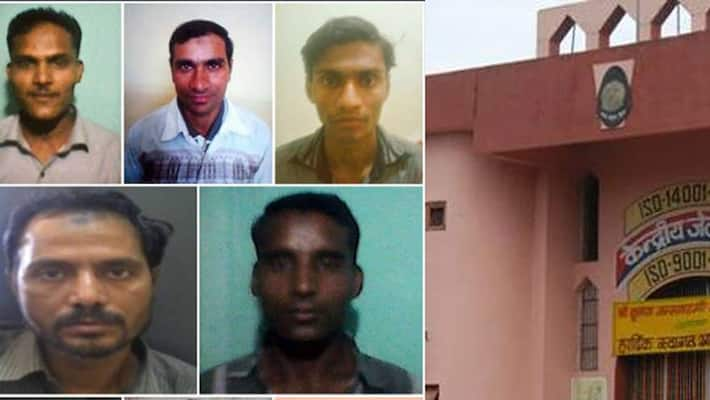 According to police sources in Uttar Pradesh, an explosion occurred in a house in Jaatan Colony at Bijnor on September 12, 2014. By the time police reached the spot, the six persons living in the house had escaped.
The six persons, who were living in the house, were identified as SIMI activists Aslam, Ejaz, Zakir, Amzad, Sallu alias Salik and Mehboob.
On investigation, it was found that the SIMI activists were trying to make a bomb with matchstick heads when the explosion occurred. Mehboob was injured in the incident.
While Aslam and Ejaz were killed in an encounter in Telangana on April 3, 2015, Zakir, Amzad, Salik and Mehboob were killed this morning by Madhya Pradesh Police near Bhopal.
Superintendent of Police Ajay Kumar Sahni said a case of sedition and under other serious charges is pending against them.
Last Updated Mar 31, 2018, 6:58 PM IST