Karnataka ex-CM Sadananda Gowda's controversial video goes viral, files complaint with Cyber police
In further damage to BJP's image, former CM and Union Minister Sadananda Gowda's controversial video has gone viral. The central leader has got a court injunction against the same going into TV, press and social media saying it's fake and done to damage his image.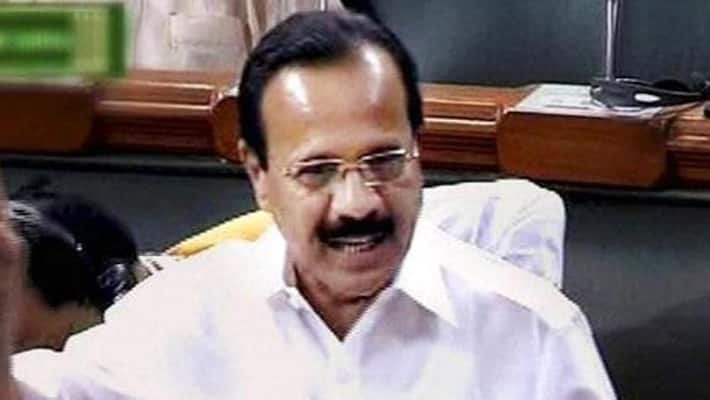 BJP's smiling face and former Karnataka CM Sadananda Gowda has been forced to frown as a controversial video in which purportedly shows him 'wrongly' has gone viral despite court injunction.
Upset with this the Minister seems to have approached the Cyber Security Wing to register his complaint.
The former Chief Minister contended that this is a desperate and deliberate attempt by his political opponents and adversaries.
The Minister reportedly has told police if any person is found uploading the video on social media or forwarding the same, he asked the cops to bring it to his notice.
In March, a similar incident had happened when a controversial video emerged. The video had former minister Ramesh Jarkiholi and a young woman.
The video resulted in the minister being sacked from the Cabinet. The MLA initially denied his role in the video and later reportedly agreed to cops that it was he who was seen in the video and contended that this was done to blackmail him.
Two years ago, a similar video had gone viral on social media and in the controversial video former minister Arvind Limbavali was seen with a young man.
The leader also had a court stay and contended similar reasons as 'fake' and done with intention to damage his image.
He also had obtained a court injunction, and a person had made the video viral and a case had been registered at HAL police station. The person identified as Nawaz from Padarayapura was summoned and his phone was confiscated. It is said Nawaz circulated the video from his phone to damage the BJP leader's name. 
Last Updated Sep 19, 2021, 8:43 PM IST