The Indian IT Industry need not fear Trump
Some analysts believe Trump will not do away with H-1B visas
Trump cannot afford to offend the Indian IT industry because that is where work gets done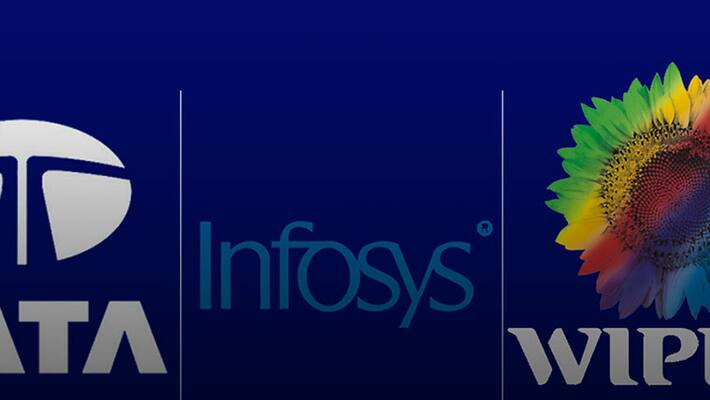 Donald Trump's election win specially holds importance for India since we contribute 60 per cent of the IT exports to the American shores. His views regarding the widespread Indian IT industry abroad has not been very positive. Infosys Chief Executive Officer Vishal Sikka has been quoted as saying that Protectionist rhetoric emanating from developed countries has potentially serious implications for the software industry. So does that mean the Indian IT industry in the US should start worrying?
The industry is largely divided. Some analysts are of the opinion that Trump might not be all that bad for the Indian IT industry and that he might just soften his stance on the immigration and visa policies and others like Sikka believe that such kind of talk could do damage to the Indian IT industry based in the US.
During his campaign trail, Trump played the 'internal job security' card to reassure his country's citizens and sway the votes in his favour. His dialogues were laced with disdain and anger at American citizens being forced to go elsewhere looking for jobs while foreigners (read Indians) were taking away best jobs. Trump actually needs to look within his country's education and job industry to see why Indians and foreign nationals are taking most of these jobs. It is because Indians are better qualified than their American counterparts and not because they like to steal jobs.
BPO industry stalwart Raman Roy said the sector is integral part of the economic growth story of the US. "I have no hesitation in saying there will be no issues. He (Trump) cannot produce a million people overnight to do the job. He cannot say we will shut off the switch… there is commerce that is going to happen… card queries, insurance and mortgage queries that have to be answered that are being done from here (India)," Roy added.
What we know for certain is that Trump is essentially a shrewd businessman at heart and then a politician. So while he will keep his country's interests first, he also make sure he does not do much damage to the already thriving IT industry in the US which is heavily dependent on Indian IT companies like Wipro, Infosys, IBM and TCS. At most he will increase the tariffs on the Indian technology sector and also make securing the H-1B visas a bit difficult. Indian companies may also have to appease their hosts by setting aside a higher percentage of recruitment for locals but that does not mean shutting shop or widespread job cuts.
Rajiv Khanna, president of the powerful India-America Chamber of Commerce was quoted by the Wire as saying: "Outsourcing is as old as Adam Smith. You can't turn economics on its head. Services will move where they are cheaper. US consumers have benefited from a higher quality of services from India at a cheaper price.
"Trump has overruled himself several times on the H-1B visa program, which is good. It shows he is flexible. If Trump imposes a 15% duty then those services coming to US companies will just be 15% more expensive. It is not as if there is capacity in the US to perform those services," said Khanna. "I wouldn't be as upset as the Indian companies are as this is election rhetoric."
So on a whole while negativity exists, Trump's election has not fazed the biggies of the US IT industry but they remain cautious as to the cuts and tariffs that will follow.
(inputs from PTI)
Last Updated Mar 31, 2018, 6:46 PM IST