Watch: Barack Obama's rousing farewell speech hints at trouble in America under Trump
In the 50-minute speech, Obama took on the touchy topic of race, saying that talk of a 'post-racial America' after he was elected 'was never realistic.'
Obama made multiple references to President-elect Donald Trump who will take over office in 10 days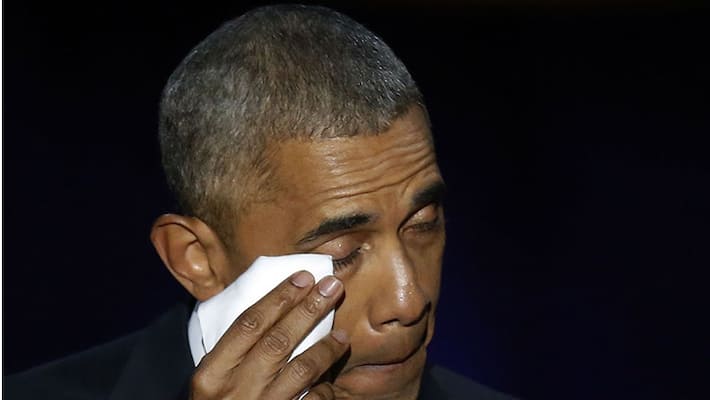 During his speech he made multiple references to the US President-elect Donald Trump, amid loud clapping and cheers 'that science and reason matter' and said he also rejects 'discrimination against Muslim Americans.' 
On, Trump's election campaign, which included attacks on Muslims, the disabled, women and immigrants. Obama said, "If we don't create an opportunity for all people, the disaffection and division that has stalled our progress will only sharpen in years to come." 
Obama ended his leadership with an urgent and fearful warning about the state of American democracy.
He was also seen saying his 2008 slogan 'Yes We Can. Yes, We Did. Yes, We Can,' and a nod to the future progress he expects backers of his brand of politics to make.
Watch the full speech here
Last Updated Mar 31, 2018, 6:47 PM IST