Survival Guide: Things you should do if a stray dog attack
How to protect yourself from a stray dog
More than 700 cases of dog bites were reported last year in Kerala alone.
Never, yes never, stare at the dog and do not look him directly in the eye that is aggressive behaviour.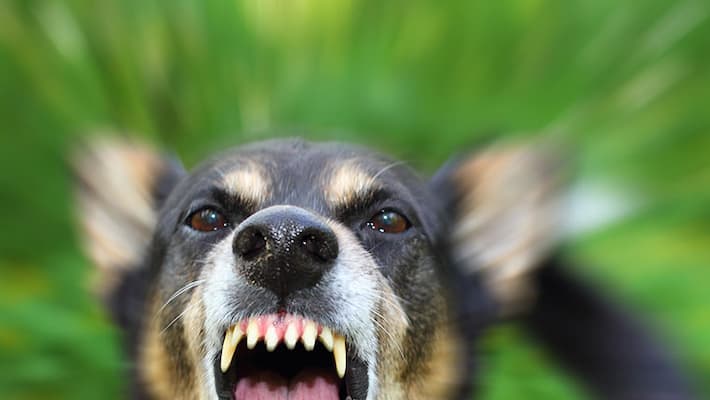 Keep yourself safe by staying calm and taking some measures to diffuse the situation. Here are ten guidelines to know how to deal with a stray dog when it attacks you out of nowhere: 
1. Stay calm and walk away.
Do not run, as the dog will catch you and will be encouraged to bite. Don't panic as it is not a pleasant situation to be in, agreed, but the calmer and more confident you are, the better. Many dogs naturally know how to "take down" a runner so search for something to climb onto and call for help.
2) Freeze:  
If a dog is growling or barking at you, just stop and stand still. Depending on the situation or how you feel, you could slowly sit or even lie down. But if you move they will further growl and bark, so do not do anything and wait. 

3) Distract the dog with another object:
You should carry treats or toys when traveling in areas known to be home to dangerous dogs. If threatened by an angry dog, throw your treats away from you. The dog may go after these instead of you. Like this, you may distract him enough to give yourself time to escape.
4) Avoid eye-contact:
   
Never, yes never, stare at the dog and do not look him directly in the eye – that is aggressive behaviour. Instead, lower your eyelids, look at the ground.
5) Send calming signals:
Remember that the majority of stray dogs are afraid of humans. There are easy ways you can signal to a dog that you have peaceful intent. Yawning, licking your lips, standing sideways to the dog, letting them approach and sniff you can help you in calming them. FYI, don't raise your hand while they sniff you; they might get surprised and bite.
6) Ask locals for help:
Locals are a big help when dealing with stray dogs. The stray dogs will know them, and the people will know how to handle them. If people are not around and you don't know what to do to avoid injury, just yell for help.
7) No petting a tied dog:
Do not approach a dog that is tied up or reach through a car window or fence to pet a dog.
8) Give them privacy:
Never disturb a stray dog that is sleeping, eating, gnawing on a bone or caring for puppies.
9) Avoid confrontation with packs: 
If a dog pack is just lying about sleeping or acting friendly, you're most likely ok. But, if a pack feels threatening even if no one is barking, don't chance it. Walk away and find another way around even if it's a long one.
10) Pretend to pick up a stone or rock: 
Pick a small rock and aim at them, remember, just pretend. This is a gesture that all dogs all around the world have learned to recognise because it causes pain, which unfortunately says a lot about the abuse they often receive. Yes, it will make the dogs more aggressive, but they kept a respectful distance.
Last Updated Mar 31, 2022, 12:27 PM IST