8 ways Saudi women are denied their rights
Prince Alwaleed bin Talal's tweet on allowing women to drive has once again brought to the forefront the issue of women's rights in Saudi Arabia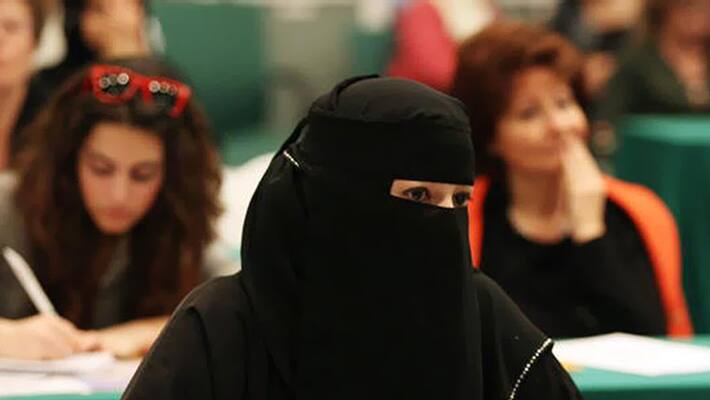 Guardianship rules: A woman must at all times be accompanied by a male chaperone. In Saudi Arabia a woman cannot open a bank account, her husband has to do it for her. She cannot pick up her own passport, her husband has to do it for her. Women have to have the permission of men  — either a father, a brother, a husband or a son. Men also act as so-called guardians who oversee women's choices and escort them in public places.
Women are allowed to vote, but behind a veil: The 2015 municipal election was the first in which women could vote and the first in which women could run for office as local councillors. However, these women could not print any banners with their faces on it, could campaign from only behind a panel, and could not talk to the male candidates.
Mother cannot take decisions related to children: Women are also denied the right to make decisions for their children – they cannot open bank accounts for them or enrol their children in school without written permission from the child's father.
Permission to cross the border is needed: An extension of the guardianship rules, Saudi women must get formal approval from their guardians to travel outside the country. While women across the world can up and go at anytime and anywhere they please. Here a dehumanising "yellow slip" is required by women who need to hand it over at the airport or border. It contains the guardian's signature.  The regulations apply to women under the age of 45, but Saudi authorities have relaxed the rules. Later on, every time a woman left the country an SMS alert would be sent to her husband or male guardian even though she were with one.  
Guardians can only release woman from prison: A woman in Saudi Arabia Cannot get released from prison without a male guardian securing her release and if her guardian – father or son or husband refuses to do so then she sits in the prison or transferred to an official shelter until the male representation arrives.
Women in sports: While in India and other countries, women participating in sports are encouraged. In the Saudi, this encouragement is more like a leeway. For long women were prevented from competing because they will have to perform in front of a mixed crowd. Saudi Arabia competed in London Olympics 2012, for the first time in history, with two women. This year at the 2016 Rio Olympics, Saudi Arabia has doubled the number of female athletes on its roster, sending four women to Rio.The women had to cover their hair and be accompanied by their male guardians. Internally, also women are not allowed to even be spectator to the sports men play, leave alone participate.
Women and driving: There is no official law that bans women from driving, but were they to drive, it would mean the undermining of social values and they would need permission from their guardians to do so. Prince Alwaleed bin Talal, tweeted a call to put an end to this oppressive view and that women be allowed to drive. "Preventing a woman from driving a car is today an issue of rights similar to the one that forbade her from receiving an education or having an independent identity," Alwaleed said. "They are all unjust acts by a traditional society, far more restrictive than what is lawfully allowed by the precepts of religion, he added.
In case of divorce proceedings: The husband still retains dominion over his wife and in case she marries later on, the ownership is transferred to her new husband.
Last Updated Mar 31, 2018, 7:07 PM IST