Watch: The India exclusive trailer of Irrfan Khan's Inferno
Irrfan Khan and Tom Hanks's Inferno is releasing in India on 14 October.
Check out the special 'India exclusive' trailer unveiled by Sony Pictures on YouTube.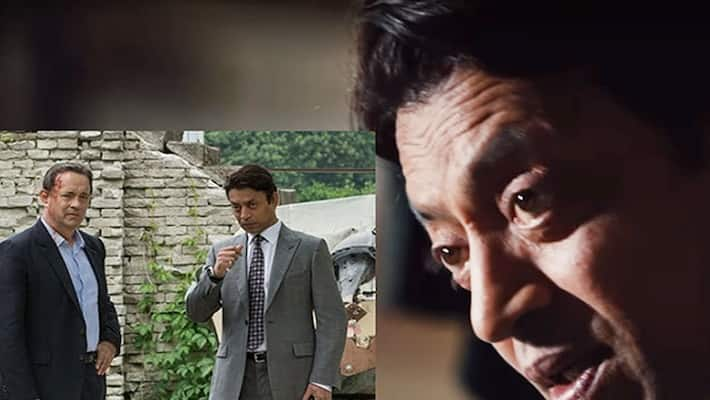 Hollywood star Tom Hanks and Indian actor Irrfan Khan have worked together for the first time in American filmmaker Ron Howards upcoming movie Inferno.
"When you are with Tom, he always makes you feel special. He is a very interactive guy and a curious man. He is brilliant," Irrfan told reporters here at the film's trailer launch.
The 49-year-old actor opened up about his first meeting with Hanks and said the Oscar-winning star is a warm person to be around.
"I was doing a reading with my coach and was supposed to see Ron. There was suddenly a knock on the door, and there I see Tom (Hanks). He is such a warm person to be around. He made me feel so welcome. He sent me a note saying 'Wish we had more scenes'," he said.
Irrfan was initially offered a different part in the movie, but he picked another character, and his take on the role convinced Howard, who gave it go ahead.
"When Ron sent me the script, he offered me a part, and I read it, but there was another part which you are seeing me in now, I asked him if I can do this part. He remained silent for a month and came back and wondered why I wanted to choose this part.
"I told him my take on the character, and he loved it, so, then he offered me this role. He is an enigmatic kind of a person, and you don't get to know what he is up to," he said.
The Jurassic World actor said the film is different from the previous two movies in the franchise as it is set in current time.
"The story of Inferno is very special. The past two films (Da Vinci Code and Angels & Demons) had historic references, (while) this film deals with a contemporary issue. I don't engage my brain in thinking about collections, but I hope it will do good. It is a well-made film."
Irrfan has been equally active, in India and the West, and the actor said he would work anywhere if the role interests him.
"There is nothing like I enjoy working more in Bollywood or Hollywood. This is my country, and I became an actor for here. When I got a chance to work in West, it is the director I never thought I would ever work with.
"For me, both the industries are important. I am even working in European industry. I am an actor, wherever I will find interesting work, I will do." 
The actor is also interested in making his foray into television as he thinks the medium has grown immensely.

    
"I may think of doing television if I get a good option. After Netflix and Amazon making their way, I hope to get some interesting work. The way TV is growing I guess if there is an interesting series I will do it."

    
Sony Pictures is releasing "Inferno" in India on October 14, which is two weeks ahead of the US release. Today, a special trailer featuring Irrfan was released.

    
"It is a special occasion. I never imagined 'Inferno' will become so big. We are premiering in Florence now. To have an India focused trailer cut for the movie is an interesting move. It's amazing and great. 

    
"Now you can call it Inferno, It is a great thing for India if we can watch Hollywood movies even before them," the actor said after unveiling the trailer.    
The movie will be released in more than 1000 screens in India. Apart from English, the movie will also be released in Hindi, Tamil and Telugu.
Check out the trailer:
Last Updated Mar 31, 2022, 1:01 PM IST