Watch: Britney Spears suffers wardrobe malfunction
Pop singer Britney Spears suffered a wardrobe malfunction, but she took it all in her stride and went on to give a stellar performance.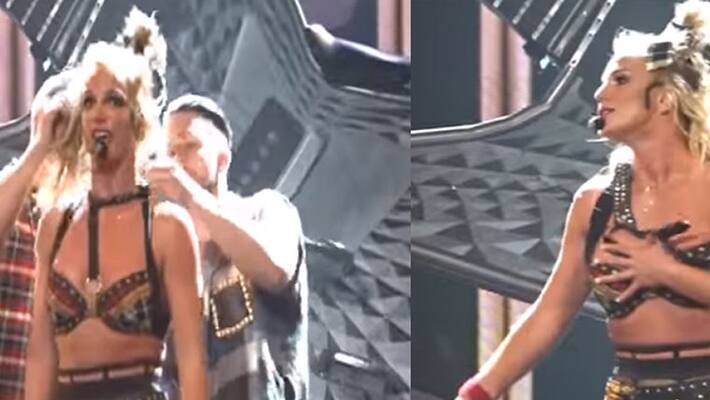 But Britney continued with the act. And she continued with her performance, her co-dancers quickly helped her fix the dress. One of them even took his shirt and put it on Britney.
The pop diva was performing "I love rock 'N' roll" when her dress malfunctioned and she was left covering her chest with her hands while the backup dancers rushed to help her re-fasten the strap.
Hats off to the girl that she didn't let the costume issue get to her and she continued with her live show.
Last Updated Mar 31, 2018, 6:53 PM IST