Tunisha Sharma death case: Actress mother denies Sheezan's mother claims about actress' financial condition
Following former co-star, Sonia Singh and Sheezan Khan's mother's accusations that late actress Tunisha Sharma was frequently short on funds, the actress' mother has stepped up to counter the charges. Says, 'I Gave Her ₹3 Lakh in 3 Months'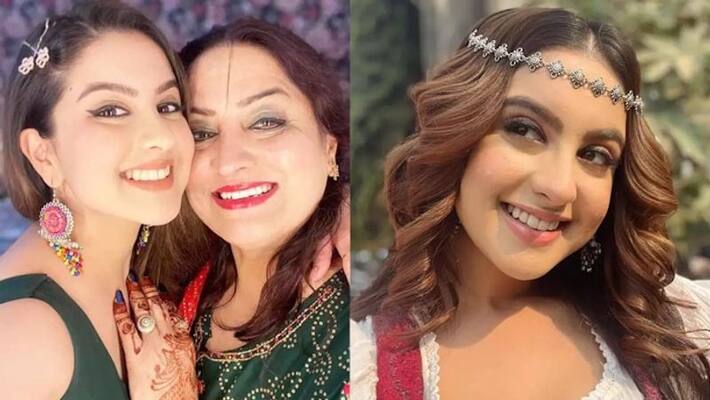 Every day, Tunisha Sharma's suspected suicide case takes fresh twists and turns. Vanita Sharma, the late actress's mother, has now responded to remarks made by Sheezan Khan's mother, Kehekshan Faisi. Sheezan and Tunisha were dating while working on the daily serial Ali Baba Dastaan-E-Kabul.
They split up shortly before Tunisha allegedly committed suicide. Last week, Sheezan's family attended a news conference in which they denied making severe claims against Tunisha's mother. They had accused her mother, among other things, of stealing her money.
Also Read: Yash turns 37: Know 7 lesser-known facts about KGF star
Responding to this claim, Vanita said in a recent interview that she transferred ₹3 lakhs to Tunisha's account. Talking to a media house, she said, "I am not going to spare Sheezan. I have lost my daughter. I am not here to understand the relationship. I am here to get justice. Sheezan and his entire family are involved in this. Tunisha was my life. She never concealed anything from me. She was getting closer to his family in the last 3-4 months. The entire family used Tunisha. Sheezan's mother has claimed that I wouldn't give her money. I gave her ₹3 lakh in three months. You can see my statement."
"She was going to hurt during her breakup," she continued. 'I had been cheated on, Sheezan had exploited me,' she had stated. I advised her to focus on the show. Tunisha had even been smacked by Sheezan. Tunisha had informed her pals that Sheezan used to use drugs and that she was coerced into doing so as well. She had begun to smoke. "I need all of the reports."
Tunisha Sharma's mother submitted a formal police report, and Sheezan Khan was detained on allegations of abetment to suicide. She allegedly claimed Khan abused her late daughter and forced her to accept Islamic habits. Sheezan's relatives criticised Sharma's mother Vanita for abandoning her during a news conference, stating that the deceased star was suffering from childhood trauma and despair.
Last Updated Jan 8, 2023, 10:45 AM IST