Swades actress Gayatri Joshi, Vikas Oberai safely return to Mumbai following Italy car crash
Former actress Gayatri Joshi and husband Vikas Oberoi return safely to Mumbai after Italy car accident, reassuring fans following a harrowing incident.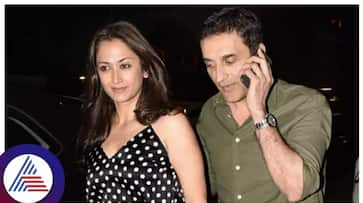 Former actress and model Gayatri Joshi, known for her remarkable performance in the Shah Rukh Khan-starrer "Swades," recently grabbed headlines due to a distressing incident. She and her husband, Vikas Oberoi, were involved in a car accident in Italy, which left her fans deeply concerned. The incident generated a flurry of updates, with several videos circulating on social media, depicting the harrowing nature of the accident.
In a significant relief to her admirers, Gayatri Joshi and Vikas Oberoi have now safely returned to Mumbai, according to reports. The Free Press Journal reported that the Swades actress and her husband are in good health after the tumultuous events in Italy.
Oberoi Realty, where Vikas Oberoi serves as chairman and managing director, released a statement affirming their well-being. The statement read, "Our Chairman and Managing Director Mr Vikas Oberoi and his wife Mrs Gayatri Oberoi had met with accident in Sardinia, Italy on 2nd October 2023. By God's grace they both are unhurt and have returned back home to Mumbai safely,"
Earlier reports shed light on the details of the accident. It occurred while the couple was vacationing in Italy and driving a Lamborghini on a rural road. The accident transpired when their Lamborghini collided with a Ferrari and a camper van. It was reported that both vehicles attempted to overtake the camper van, leading to the accident. The collision resulted in a fiery blaze for the Ferrari and an overturned van, making it a distressing incident for all involved parties.
ALSO READ: Parineeti Chopra's school friend accuses her of dishonesty regarding financial struggles; READ
Last Updated Oct 7, 2023, 12:09 PM IST