Sandalwood actress, reality star abused for wearing 'sports bra'
Sandalwood actress Samyuktha Hegde and her friends were physically and verbally abused by a woman for working out in a park in Bengaluru. A group of men threatened to link the actress's name in the Karnataka drug racket.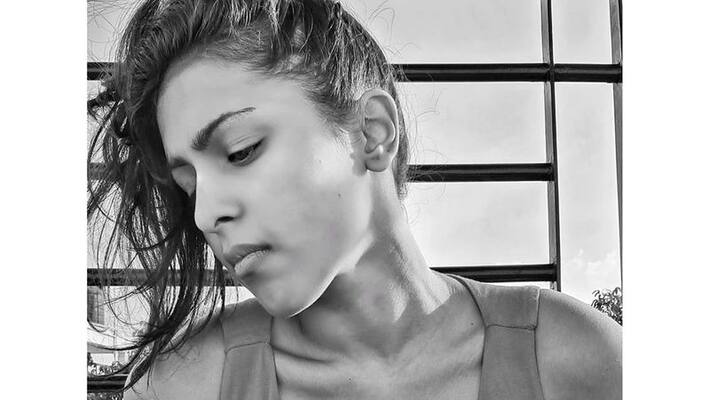 Bengaluru: Samyuktha Hegde is known to be one of the fittest actresses in the country and one can see her share her fitness routine on social media almost every single day.
Just like everyday, Samyuktha and a group of her friends were working out at Agara lake park in HSR Layout on Friday evening and what happened there after reflects how strong women are seen in our society.
Samyuktha and her friends were done warming up after which Samyuktha pulled off her pullover and started working out in a sports bra which she had already worn inside.
As the girls continued working out with their hula hoops a middle-aged woman came out of nowhere and started ordering Samyuktha that she cannot wear such clothes in public.
When Samyuktha and her friends questioned what was wrong in wearing a sports bra, the woman physically abused a friend of Samyuktha which is to be seen in the video shared on Samyuktha's Twitter handle.
The woman who abused Samyuktha has been identified as Kavitha Reddy who is a popular name in Bengaluru and is known to be a lake and environment activist and an active member of the HSR Layout RWA.
As things heated up a group of men also gathered up and started threatening Samyuktha that her name would be linked in the ongoing Karnataka drug racket if she did not leave the park.
Despite cops arriving at the location the woman and the mob continued verbally abusing Samyuktha by making indecent statements like 'Don't strip naked in the park', 'Are you people cabaret dancers?' and a lot more.
Also read: Karnataka: Baadal Nanjundaswamy paints Bengaluru to spread COVID-19 awareness
The young actress and her friends tried to get out of the park but were shocked to see that the gate of the park was locked.
While many people surrounded and abused these young women a few educated walkers in the park came to their support. Samyuktha recorded the whole incident by going live on her Instagram account.
Last Updated Sep 5, 2020, 10:48 AM IST