Nepotism in Bollywood: Priyanka Chopra too was victim; she had cried after losing films
After actor Sushant Singh Rajput's death, nepotism debate is back. Actress Priyanka Chopra too was a victim of nepotism in Bollywood and was once rejected from films after 'someone' asked a producer to do so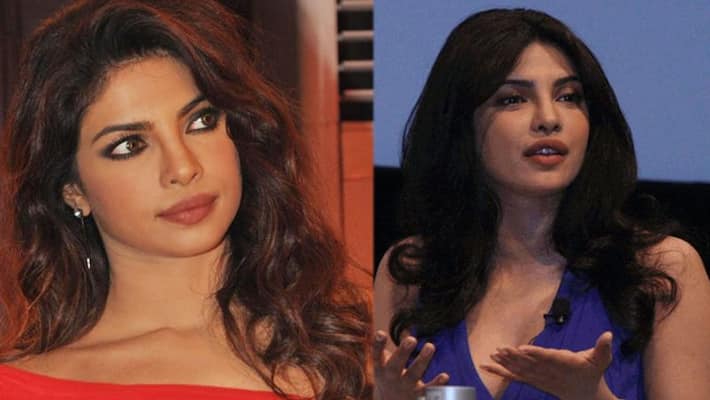 Actress Priyanka Chopra was a victim of nepotism in Bollywood. She had cried after being rejected from films as the producer wanted to accommodate someone else. In recent times, debates over nepotism are back after the death of Sushant Singh Rajput. Read on to find out what had happened to Priyanka.
In one of the interviews to a tabloid, Priyanka said she was kicked out of films and she cried over it. The actress was quoted as saying, "All kinds exist. There is nothing wrong in being born into a family that has a legacy. Outsiders don't have a foot-in-the-door access. Star kids have the insurmountable pressure of living up to the family name. Every star has their individual journey. In mine, I have faced a lot. I have been kicked out of films because someone else was recommended to the producer. I cried and got over it. Eventually, those who are meant to be success stories become that, despite all hindrances."
The actress however did not give up and due to her perseverance and determination, she rose to fame with many good performances.
The actress also landed Hollywood projects and fell in love with Nick Jonas and  married him.
On work front, the actress has White Tiger, a film based on an award winning novel.
Last Updated Jun 30, 2020, 1:00 PM IST