Matthew Perry Death: Anti-depressants, anti-anxiety drugs found at 'Friends' star's home
Hollywood star Matthew Perry died at the age of 54 after allegedly drowning in a jacuzzi (hot tub). New information suggests that authorities found anti-depressants, anti-anxiety drugs and a COPD drug in his house. However, no illegal drugs were found.
On October 29, Matthew, 54, passed away. He was best known for portraying Chandler Bing in the popular '90s television series Friends. The actor, who drowned, was discovered dead in the jacuzzi at his Los Angeles home. On the other hand, the cause of his passing is unknown. According to TMZ, when Perry passed away, law officers discovered prescription medications inside his residence. However, no illicit substances were found.
Law enforcement officials confirmed the actor's death, which TMZ reported. It was a significant loss for the entertainment industry. TMZ highlighted that the late actor's house was drug-free. But, according to law enforcement officials, the residence contained a lot of prescription medicines.
Also Read: Matthew Perry passes away: Recalling best dialogues of Chandler Bing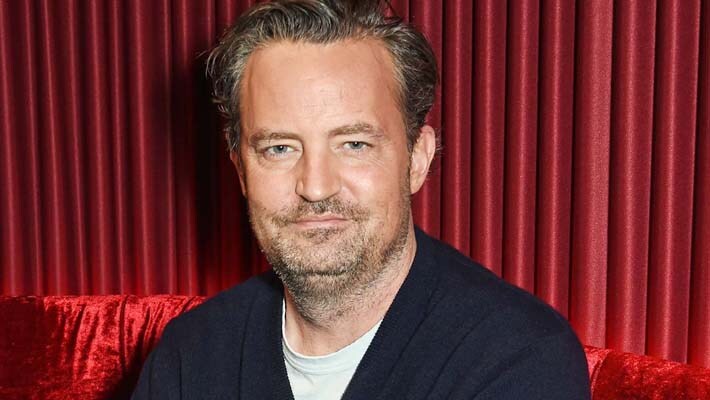 According to TMZ, "Authorities found anti-depressants, anti-anxiety drugs and a COPD drug in the house." Chronic obstructive pulmonary disease is abbreviated as COPD. People with chronic bronchitis or emphysema are frequently treated with this. Matthew smoked throughout his life. According to the same report, a toxicology examination will be carried out by the L.A. County Coroner to ascertain whether narcotics were present in Perry's system at the time of his demise.
Notable actor Matthew Perry battled alcoholism. He had struggled to get out of it.
After playing pickleball for two hours, Matthew returned home to Los Angeles and soon after that, he passed suddenly. He had dispatched his assistant on an errand, according to TMZ, and when they returned around two hours later, they found Perry unconscious in the jacuzzi and phoned the cops right away for emergency help. According to reports, no narcotics were discovered at the scene, and no signs of foul play are believed.
A Los Angeles Police Department representative responded to the event by saying that police were called about a gentleman in his 50s dying, and they were sent to Perry's home. But at the time, the authorities did not confirm the deceased's identification.
Also Read: Friends star Matthew Perry dies at 54: Actor's last Instagram photos and video go viral
"We are heartbroken by the tragic loss of our beloved son and brother," his family said in an interview with PEOPLE. As a friend and actor, Matthew made the world a much happier place. He loved you all so dearly, and we are grateful for the incredible show of affection."
Matthew Perry was born on August 19, 1969, in the picturesque hamlet of Williamstown, Massachusetts. His life has been filled with both achievements and challenges. He disclosed in October 2022 that his drug addiction nearly killed him.
Last Updated Oct 30, 2023, 9:31 AM IST