Late actress Sukumari had warned Lissy about Priyadarshan
Late actress Sukumari had warned Lissy about Priyadarshan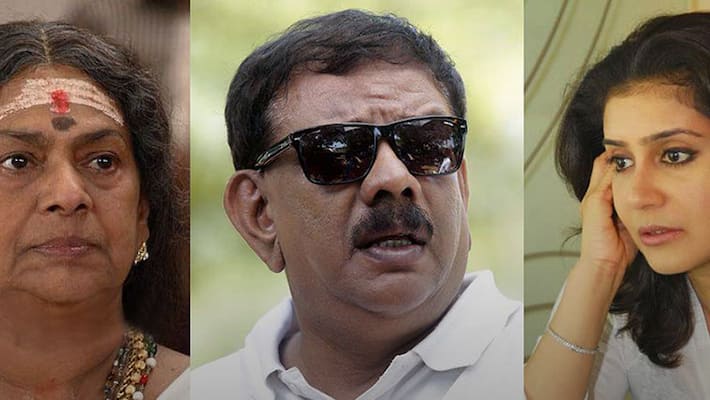 After washing their dirty linen in public, Priyadarshan and Lissy finally ended their married life after 24 years. Though Lissy maintained that her marriage had always been disrespectful, Priyadarshan kept saying that he still wanted Lissy back.
And as per a new report, late actress Sukumari had even warned Lissy about Priyadarshan. A filmibeat report has revealed that Sukumari wanted Lissy to take things slow and had warned her against tying the knot with Priyadarshan. Sukumari had stated that people change after marriage and thus Lissy should take some time before taking such a life changing step.
However, Lissy, who was madly in love with Priyadarshan, wanted to just settle down with him and thus did not pay any heed to Sukumari's advice.
And the rest as they say is history!
Last Updated Mar 31, 2018, 6:40 PM IST