Israel Palestine War: 'Fauda' star Idan Amedi enlists in combat forces to defend country; READ details
Amid the ongoing Israel-Hamas conflict, the Israeli actor Idan Amedi, renowned for his role in the TV series 'Fauda,' has made the choice to join the Israeli Defense Forces.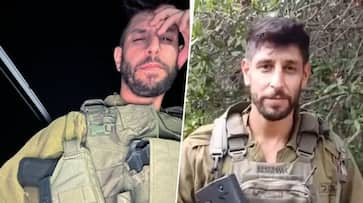 In recent news, Idan Amedi, an Israeli actor famous for his role in the TV show 'Fauda,' has decided to join the Israeli Defense Force during a difficult period when Israel is facing a serious conflict with Hamas. He shared his reasons for this choice in a heartfelt video message.
Idan Amedi, known for playing Sagi Tzur in 'Fauda,' has now become part of the active combat forces to protect his country from the terrorist attacks by Hamas. The official 'Fauda' series account shared a video of him in military attire, where he expressed his commitment to his fellow Israelis.
In his video message, Idan Amedi explained his sudden decision to join the military. He said, "You'll notice that I'm wearing a somewhat different outfit today. That's not a Fauda scenario, by the way." He went on to say,"Our army was called up on Saturday morning as events in the south of Israel began. All I wanted to tell you is that, alongside horrifying and vicious attacks, where our friends and loved ones were murdered, our morale remains high. We fully comprehend why we are here. We are here to protect our children, our families, and our homes. We will not surrender until we win."
Idan's choice to leave his entertainment career and join the military is a strong demonstration of responsibility and unity during a challenging time. In other news, due to the ongoing conflict, theaters in Israel are closed, and the Israel Defense Forces have temporarily halted filming activities.
ALSO READ: Gal Gadot extends support to Israel; emotionally reveals 'My heart is breaking'
Last Updated Oct 13, 2023, 5:39 PM IST