I too was sexually harassed but I chose to change the narrative now: Actress Parvathy
'Yes, I have met such people, and have experienced it (sexual harassment), too. It's not shocking, and that makes it worse'
Families choose to be silent about sexual harassment, thinking about society first
'It's more uncomfortable being violated than speaking about it'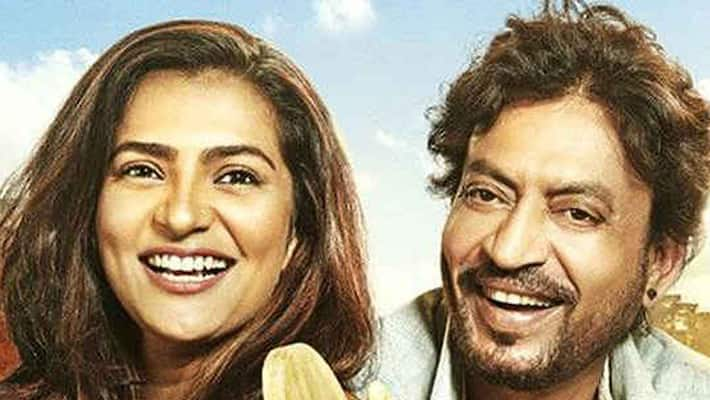 With Hindi film Qarib Qarib Singlle, Malayalee actress Parvathy has gathered some rave reviews for herself and has received quite a lot of encouragement in Bollywood. Starring Irrfan Khan, Parvathy's debut movie released on November 10.
Among the many questions put to the actress, one was on sexual harassment in the industry and elsewhere. Parvathy is not an actress to mince words and like she has earlier come out strongly on the subject of sexual abuse and harassment, this time too, she said in an interview to Hindustan Times: "Yes, I have met such people, and have experienced it (sexual harassment), too. It's not shocking, and that makes it worse. Statistics show that 90 per cent of women you will speak to, in any industry, have been harassed in some way. [There has been] not just sexual, but mental harassment, too. Being used that way, being threatened to make you go out of work—I have gone through the entire spectrum in the last 11 years. But I have figured how to change that narrative, now."
She also talked about sexual abuse at home and how women continue to repress such incidents saying they don't want to talk about it.
Further she says how families choose to be silent about sexual harassment and how people are more worried about what society will say about the incident rather than the act itself. She says, "Since this is what we are told when we are children, when it happens at the workplace, our first thought is not to tell it to anybody. It's more uncomfortable being violated than speaking about it. Also, even women assault men, [it's] not just one way."
The actress, who has starred in films such as Take Off, Charlie and Bangalore Days, said that she had her fair share of struggles to reach the top. Parvathy in earlier interviews had revealed how she was asked for sexual favours by some directors and even actors. The actress said she turned them down and that it could be the reason why she got fewer offers earlier.
Prior to this, in a no-holds-barred conversation at the Ernakulam St Theresa's College, Parvathy revealed that she had been through a difficult phase in her childhood. She added that she had been abused and had also been eve-teased but she says she chooses to identify as a survivor and not as a victim. Her experiences over the years have taught her how to tackle such incidents in the film industry and elsewhere and she advocates that women also do the same and speak out.
On the work front, cinema trade analyst Taran Adarsh had tweeted that Parvathy's new film Qarib Qarib Singlle has earned Rs. 1.75 crore at the box office on Friday. The atypical romance has been slowly catching on with cinemagoers.
Last Updated Mar 31, 2018, 6:49 PM IST