Govinda breaks silence on 'rejecting' movies worth Rs 100 crores; Know details
In a recent interview with a leading Indian entertainment portal on the auspicious and joyful occasion of Ganesh Chaturthi, evergreen and iconic Bollywood star Govinda finally broke his silence on rejecting movies worth Rs 100 crores in his career as an actor.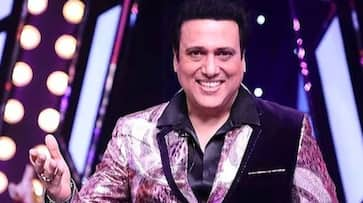 Govinda may not be very active in movies nowadays, but the actor was a noted and eminent Bollywood superstar of Hindi cinema in the super-successful era of the 1990s. Govinda has several super and iconic hits like Aankhen, Raja Babu, Coolie No. 1, Hero No.1, Dulhe Raja, Bade Miyan Chote Miyan and Partner to his credit. In a recent candid and conversational interview with a leading Indian entertainment portal, the actor finally talked about the main reason behind his absence from the big screen. Govinda always makes his way into the news headlines because of his ongoing feud with nephew and comedian-actor Krushna Abhishek. But this time, the actor is in the news because he finally addressed why he willingly rejected several Rs 100 crore movies in last year.
ALSO READ: Kannur Squad: Mammootty starrer to hit theatres on THIS date
During a media interaction on the occasion of Ganesh Chaturthi, Govinda revealed that nowadays, he has become very picky and choosy about the type of Bollywood film projects he wants to do. Explaining his reasons and why he is doing so, Govinda said, "I do not accept work easily. But the people who think I am not getting work. I would love to tell them all that Mujhpe kripa hai Bappa ki. I have purposely left projects worth Rs 100 crore last year."
The actor continued, "I was slapping myself in front of the mirror because I was not signing any projects. They were offering a lot of money. I did not want to do any random roles. I want something that I have done in the past. Something of that level."
Interestingly, Ameesha Patel recently disclosed that Gadar 2 director Anil Sharma originally wanted Mamta Kulkarni and Govinda as Sakina and Tara Singh. Giving an explanation on the same, Ameesha said, "I was cast as Sakina by Zee, not Mr. Anil Sharma. For me, Gadar was always about Sunny (Deol). In fact, Mr Nitin Keni was the reason I was in Gadar 1. Mr Anil Sharma preferred Mamta Kulkarni over me. Anil Sharma wanted Govinda as Tara, but Zee wanted Sunny. So yes, his and my choices are poles apart."
ALSO READ: Will 'The Kerala Story', 'Rocky Aur Rani' likely be India's official entry from Bollywood to Oscars 2024?
Last Updated Sep 21, 2023, 12:54 PM IST