Game Changer: Ram Charan starrer film's shoot halted; massive digital rights deal sealed for THIS amount -
Highly anticipated Telugu film, starring Ram Charan and Kiara Advani, faces production delay due to the star's injury. Zee5 acquires digital rights, potentially changing distribution strategy.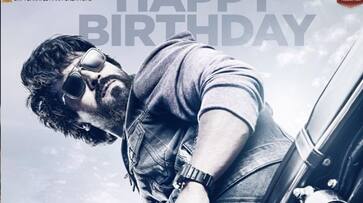 The much-awaited Telugu film Game Changer's shooting starring Ram Charan and Kiara Advani has been halted as the film's male lead has suffered a serious foot injury. Consequently, production has come to a standstill until he makes a full recovery, resulting in a one-year postponement of the film's release. The film, directed by Shankar, is now expected to hit theaters either in January or during the summer of 2025, following the delays. The shooting schedule has been disrupted, and reports suggest that the entire cast is understandably disappointed by the setback.
Amid these updates, fresh rumors have surfaced regarding the film's digital distribution rights. Sources suggest that Zee5 might have secured these rights. The streaming giant is said to have acquired the digital rights for "Game Changer" at a whopping price of Rs 270 crore. If these reports hold true, it would mark a significant shift in the film's distribution strategy, potentially broadening its audience base through digital platforms.
In a conversation with Pinkvilla, producer Dil Raju revealed that they are eagerly awaiting director Shankar to complete the shooting process. Subsequently, the post-production phase will also require its share of time. The producer expressed their aim to release the film around the Pongal festival in 2024.
According to the producer, approximately 70 percent of the shooting, including songs and action scenes, has already been completed. However, they still have a few schedules left, which will span around 50 working days. Dil Raju emphasized that if the content is up to par, it will undoubtedly draw audiences back to the theaters.
One of the primary reasons behind the delay appears to be director Shankar's involvement in simultaneous filming for "Indian 2," featuring Kamal Haasan in the lead role.
In addition to Ram Charan and Kiara Advani, the film also boasts a star-studded cast that includes Anjali, S. J. Suryah, and Jayaram in pivotal roles. S Thaman is handling the music composition for "Game Changer," while cinematographers Tirru and R Rathnavelu are responsible for the visual elements of the film.
ALSO READ: Jawan song 'Aararaari Raaro' OUT: Deepika Padukone as Aishwarya tugs at heartstrings in soulful performance
Last Updated Oct 1, 2023, 11:03 AM IST