Why Dileep repeatedly kept insulting Kavya during their wedding?
Dileep and Kavya's wedding has become the biggest news of the year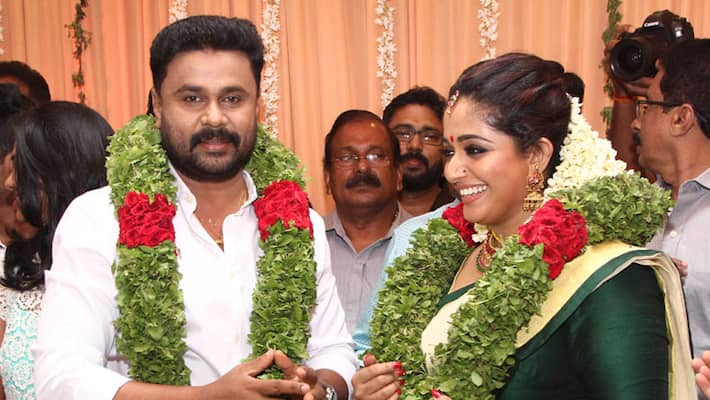 Dileep's statements during and post the wedding were quite clear and loud. He did this to save and protect "Kavya's dignity."
Let's take a look at some of his statements that reeked of arrogance, male chauvinism and sexism. 

-    During the wedding Dileep mentioned that it was his daughter who "forced" him to tie the knot

-   Dileep repeatedly kept saying, " I need the support and blessings of all of you, the audience." (He appeared more concerned about seeking audience approval than enjoying this new phase of his life with Kavya)

-    Both of us need your blessings for a good life ahead (She was interrupted and corrected by Dileep the very moment. He said, "the four of us")

-    When I felt I should get married, my daughter, mother, relatives and friends sat together and we came up with this decision. My 'koottukaari' (friend) is someone who's been gossiped about a lot, because of me. So I thought if I got married to somebody else, it just wouldn't be right (laughs).
Surprisingly, Kavya, who has always been an epitome of strength and courage on the big screen was reduced to a mere spectator of this charade. 
 
Last Updated Mar 31, 2018, 6:37 PM IST