Boycott Karan Johar, but no one has the right to ban him
If theatre owners feel they need to protect their investments - one cannot fault them.
The real fault lies with political parties like the MNS, who are using their clout to damage theatres.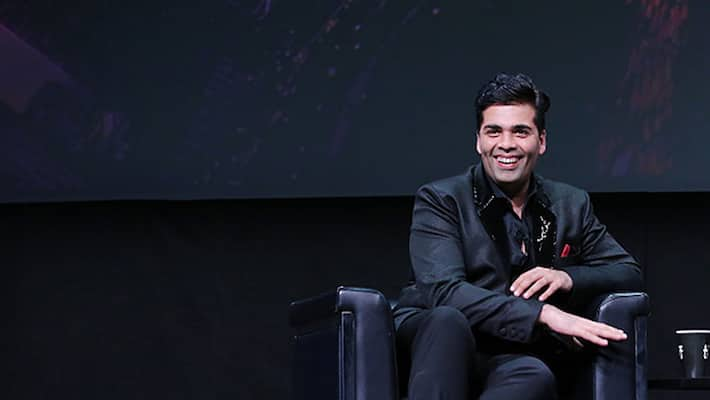 Karan Johar has become something of a whipping boy for India's right. From films like 'My Name is Khan' to his infamous 'roast' last year, time and time again he has been targetted by those who feel his liberal sentiments are not 'in sync' with the 'desh'. 

Now, once again, a Karan Johar film is at the centre of a 'desh vs. pardesh' controversy. As per media reports, the Cinema Owners Exhibitors Association of India has called for a ban on films starring Pakistanis in any capacity. 

On the surface, it may appear that the theatre owners (across Goa, Maharastra, Karnataka and Gujarat) have been infused with a spirit of patriotism that would make Arnab Goswami proud. But as is usually the case, the real reason is more mundane. 

Amid plenty of talk of 'public sentiment' in a press conference, Nitin Datar, president of the Cinema Owners Exhibitors Association of India, also slipped in the fact that while they would certainly lose money over such a 'ban', the cost of repairing vandalised theatres was more. 

This sentiment only exists because in this country there is no dearth of associations, groups, political parties and criminal gangs who would love to go on a rampage over the smallest of excuse. 

Add a dash of patriotism and suddenly burning down a theatre for the 'Army' becomes a noble cause. If theatre owners, who are private citizens, feel they need to protect their investments - one cannot fault them. 

The real fault lies with political parties like the MNS, who are using their clout, and ever-available gangs of vigilantes, to damage theatres. Any boycott enforced through terror is not a boycott. It is simply terrorism under a different banner. 

Citizens of this country have a right to watch whatever they want, and if they want to make money for Karan Johar, then they have to be given a chance to do so, minus threats from the thought police. 

And if they want to boycott the film, they should do so peacefully. All artists have the right to create whatever they want; the consuming audience too has the right to boycott whatever they want. Freedom works both ways. 

What should not happen is over-enthusiastic criminals descending on theatres on the day of the film release. The MNS in Maharastra has already sent out its usual threats, and clearly, those who have invested crores in theatre complexes have been intimidated. 

We need to keep two things in mind: 

Firstly, Karan Johar shot the film long before the Uri attacks and so clearly never meant to do it as an offence. He just chose an actor who remains wildly popular among India's female movie-going audience for his romantic flick. 

Secondly, now that the film is ready to release, causing Karan Johar monetary loss is ridiculous. He is a patriot (who can forget his WAY over the top salute to 'Bharat' in Kabhi Khushi Kabhi Gham') and a splendid artist of this nation. He has already made his film, and we may as well watch it. 

As for the banning of Pakistanis in our business world, that is perhaps something that should be done in a phased manner anyway. Art may be art, but solidarity with the dead is higher than any art. 

We have to put our money where our mouth is. What is the point of telling the world to isolate Pakistan if they are leading stars in our film?
 
Last Updated Mar 31, 2018, 7:07 PM IST