Drunk lover stops wedding procession, asks bride to elope with him; here's what happened next
Karimnagar district in Telangana witnessed an incident where a drunk lover stopped the wedding baraat and asked the bride to elope with him. When relatives tried to attack him, the bride stopped them.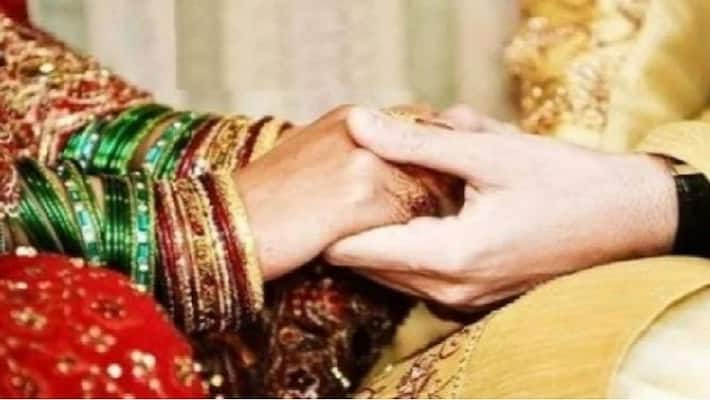 After the incident of a newlywed woman staging her kidnap in Rohtak in Haryana, two days ago, a bride in Telangana stood like a protective shield when the groom's relatives tried to attack her lover who dared to stop the wedding procession and asked her to elope with him.
The incident occurred at Huzurabad in Karimnnagar district on Monday night.
Also read:  Construction worker caught peeping into bathroom to watch woman, beaten and handed over to police
The lover identified as Vamsi got drunk and when the baarat (procession) was moving. He not only stopped them but slit his hands and created a scene and threatened to kill the bridegroom. When the relatives tried to attack the drunk man, the bride got off from the car and stood in between, in what could be described as a scene from a movie.
It is reported that Vamsi and the bride were in love for almost a decade, but their parents did not approve of the relationship and ended up fixing her up with another man.
With the embarrassing situation that the groom's family had to face, the groom left the wedding venue without the bride. As it was the night, the woman was taken to rehabilitation centre and a case was registered.
Last Updated Aug 26, 2020, 1:02 PM IST